It was a very lazy weekend this one, as long as you don't take in account the pages and pages of physilogy and courses on microcirculation and hemodynamics. If they sound boring it's because they are.
What I wish to do now is curl up in a warm cocoon of blankets and watch
Skins
and
The Mentalist
(a/n: thank you Andy, it's not like I did not have 15 other shows to be obsessed about. But you are right, than man is the perfect eye candy!).
Or maybe go have a warm cup of tea with colorful blonde girls and celebrate us getting here. Or girls who send beautiful texts that melt my heart and celebrate us starting here.
What I will do is brave through a million more pages of courses and freezing temperatures to get to my Informatics class. Either way, wishing everyone who stumbles on this blog a very happy week!
*
Saturday morning:
Nothing says relax like Starbucks dates. Met up with Dana (Mada couldn't make it, but we missed her for sure <3) and drank tea and lattes and talked and laughed and it all felt like home :)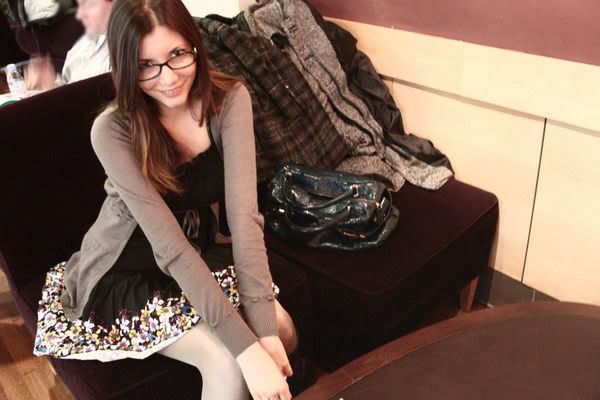 Me in my new sweater, a surprise gift from mom!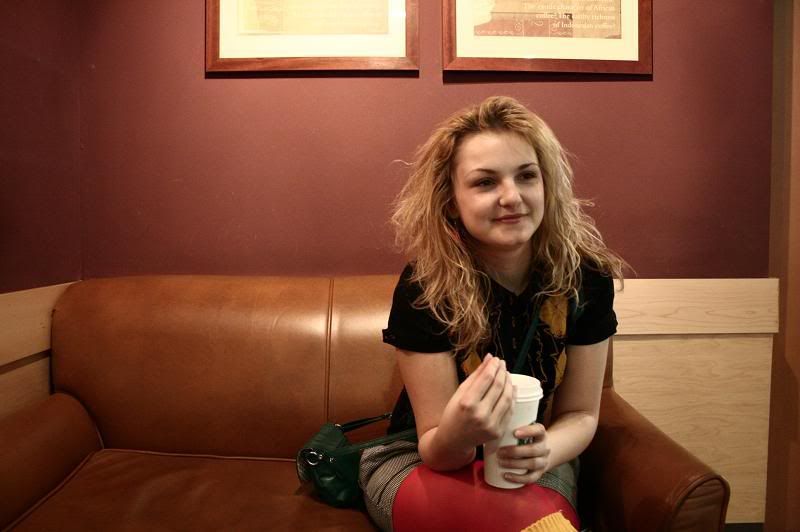 Dana and her Blair-ish outfit.
sweater
: Mango,
top
: Zara,
tights
: Accessorize,
skirt
: unknown.
*
Saturday night:
Theater night with mom and family friends.
The play
made us laugh and then we had dinner and I got drunk on champagne that was on the house. Good times.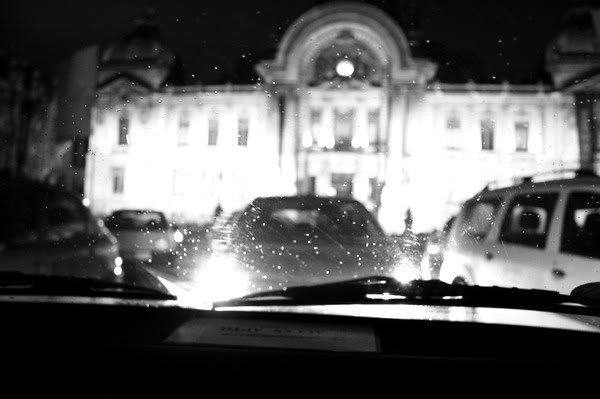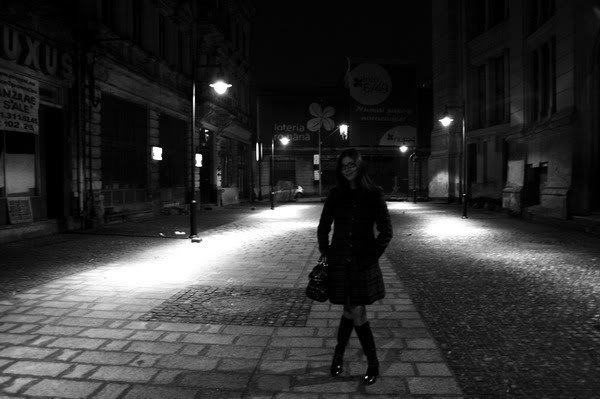 The theater house is in the old center of the city. There were a lot of photo opportunities!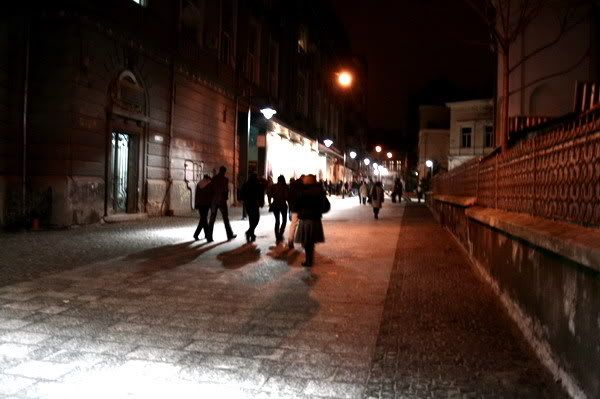 coat
: Motivi,
bag
: Musette.
*
Today (Monday):
I love when my mom cleans out her closet. I especially loved it this weekend when I was presented with her clothes from back when she was my age. Crochet tops and cropped sweaters and especially four warm, comfy, large, slouchy sweaters. It's funny how something she wore 30 years ago is suddenly 'in' today.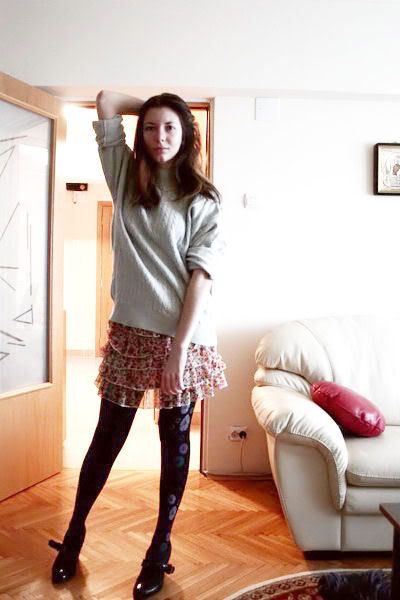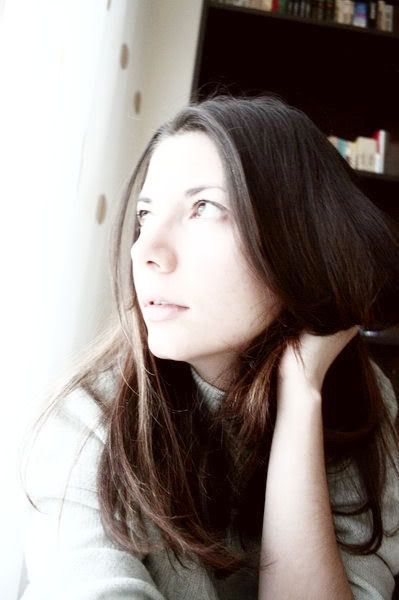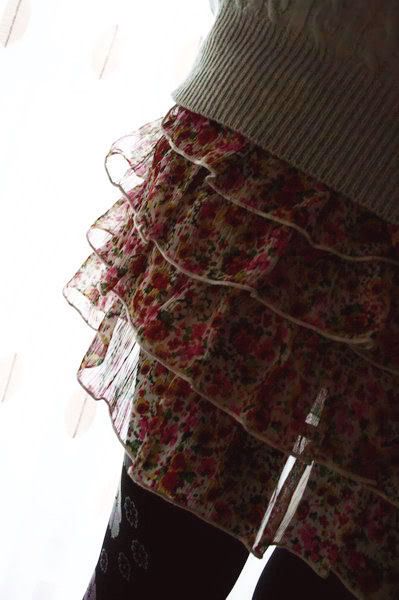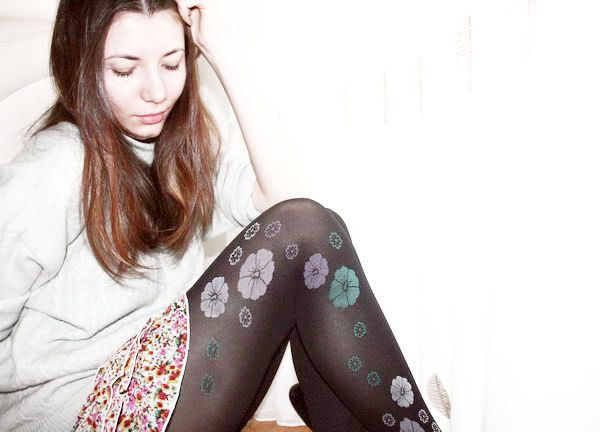 sweater
: my mom's from when she was my age,
skirt
: Pull&Bear,
booties
: Replay Jeans,
various rings
;
*
Song of the Day:
Aqualung - Good Times Gonna Come