I would have loved to offer a dozen outfit photos today but I don't think anyone would be quite interested in seeing a make-up-less girl wearing gray sweat pants and a nightie buried under papers and clutching a Diet Coke for dear life. I might leave the house this week so fingers crossed until then!
Between reading about the reproductive system (as Andy said, it's weird that we'll end up knowing about that part of the human anatomy more through theory than practice by the end of this month. Thank you again university!) and taking naps, I spent my days thinking about men's fashion recently.
I always get asked what I want in a guy. Besides the smarts (no need to feel my neurons commit suicide while he's talking, thankyouverymuch) and the ability to stand me fangirl about Batman and Balmain, I admit that fashion sense is really a necessity.
I don't expect D&G suits all day but please boys, leave the sweat pants, crocs, socks with sandals combinations, polyester tight white tees, fake sunglasses with DIOR written in huge sparkly letters on the side and pimp shoes at home! Or better yet, burn them so no unsuspecting victim can run into them by mistake and suffer permanent psychological scarring. True story!
Personally I fall for all different kind of men's style. A man that can wear a suit makes me go weak in the knees. At the same time, I will always have a soft spot for bandboys with their white tees, ripped jeans and converse. Also, give me a boy that looks like he's been living in a library with his black rimmed glasses and plaid pants and I die.
Never make me chose, I love their ties and vests as much as the hippie headbands!
So, what do you fall for when it comes to men's fashion? What style makes your pupils turn into little beating hearts immediately?
Geek Chic, Rock'n'Roll or Casual to the max?
And in case you need any inspiration, here are some of my favorite boys in all their perfect(ly) different styles. Enjoy :)
*
(click all photos for bigger)
James Franco:
The only reason I watch Spiderman every time it's on HBO. Smart, talented and stylish! And if you haven't seen Milk yet, than leave everything now and go see it. Great, great movie.
Be it suit jacket or leather jacket, he wears both so well.
Surprise adorkable Seth Rogen cameo.
Joshua Jackson:
He might have been born with style in his veins or taught by the always fabulous Diane Krueger, I don't care as long as he keeps looking this amazing forever.
Couldn't resist posting this photo. Adorable!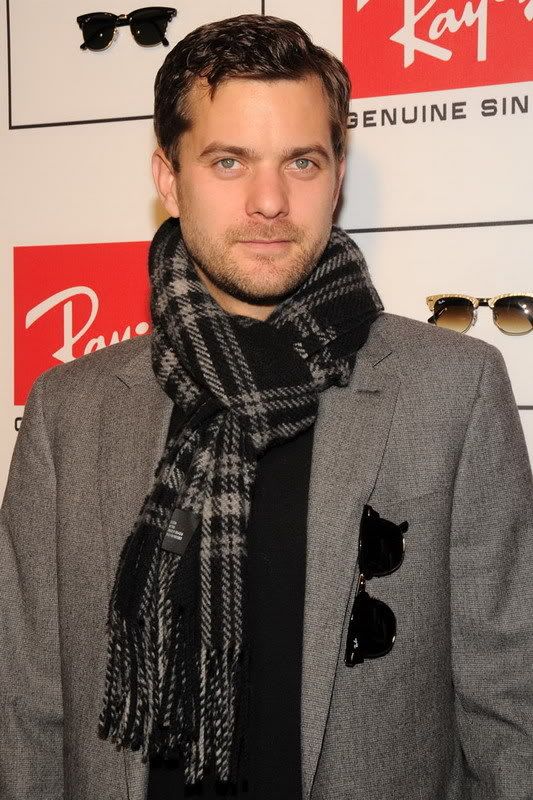 Jonathan Rhys Meyers:
After watching Velvet Goldmine and The Tudors I came to the realization that he is a perfect eye candy. And he rocks the casual I'm-too-cool-for-any-of-you look better than most.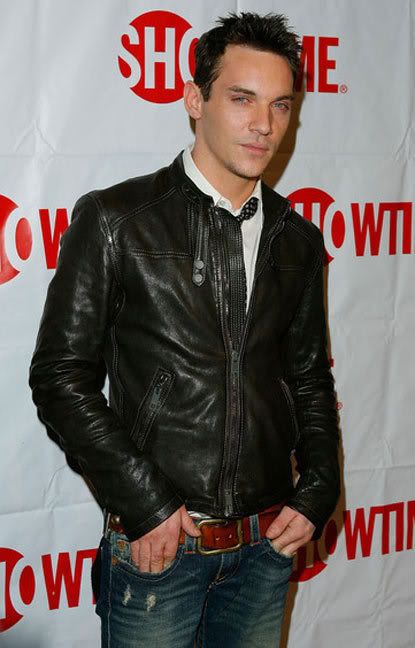 The boys from
Kings of Leon
or most alternative rock bands out there:
I think my rock chick period has left a permanent mark on my brain. I blame the guitars and the fact that we could wear the same size and style pair of jeans :)) Also, the music aint' to be ignored either.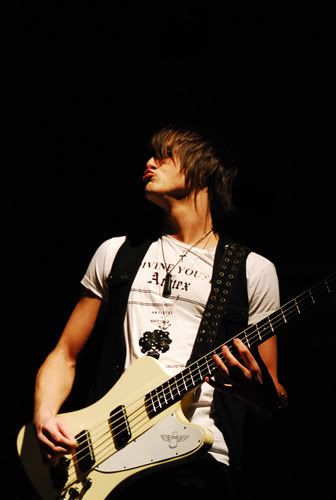 Robert Pattinson:
The just-got-out-of-bed-and-I-don't-necessarily-mean-from-sleeping casual look that this boy pulls off is why I like him. That, and he sparkles as Edward, what more can a girl ask for?
Him and Kirsten make a very nice red carpet couple.
Robert Downey Jr.:
Talented as hell and incredibly cool, what more can I say? I fell for this man when he starred in Ally McBeal and I am so glad he managed to turn his life around because he's too much of an amazing actor (on screen and off).
Stiller, Downey and Black: best on screen threesome ever.
And I couldn't not post a photo of his sweet and stylish wife.
Ed Westwick:
If the Chuck Bass way of dressing feels too much for the guys out there, then I think they can all take a lesson from his red carpet looks:
Ryan Gosling:
The perfect casual style.
Jared Leto:
You may not like his band or his attitude, but he's a really good actor and when the boy cleans up, he really look amazing:
Johnny Depp:
Need I say more?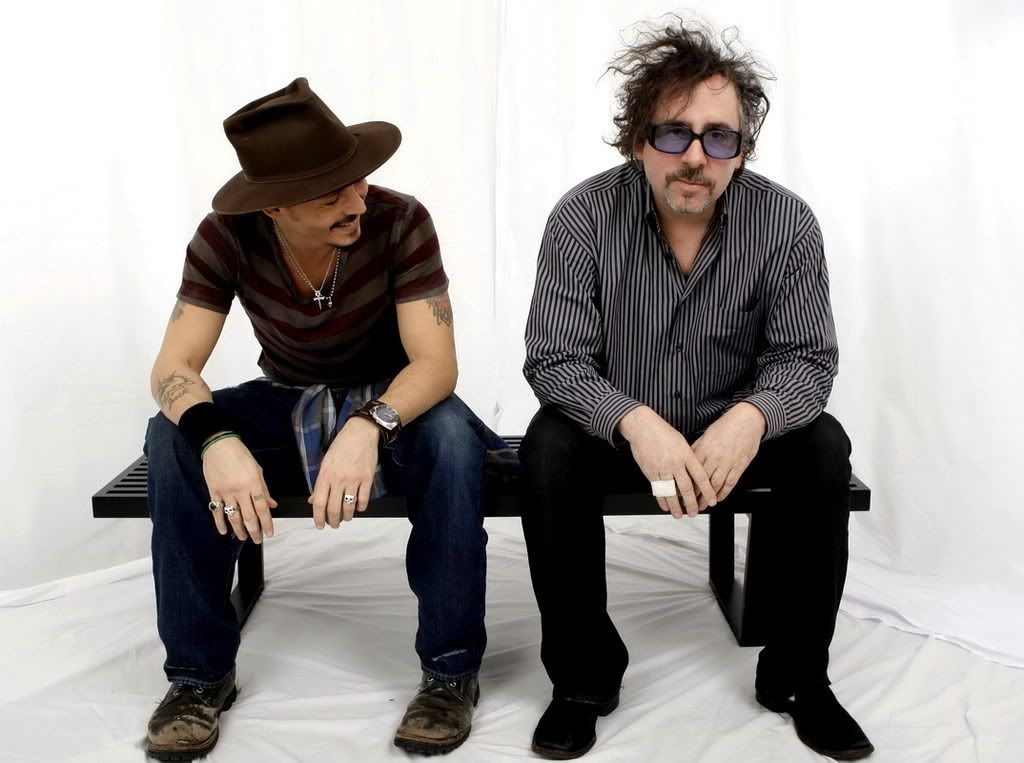 Depp and Burton, too good not to post.
Brandon Flowers (The Killers):
Told you I had a thing for rock stars and band boys. And this boy has a bigger love for over-the-top and sequins than me so I can't help but love him.
Sparkles and suits, yes please!
*
If these aren't enough inspiration then I also recommend checking out
The Sartorialist
and
Dapper Kid
for some more perfect examples of what stylish men look like day to day.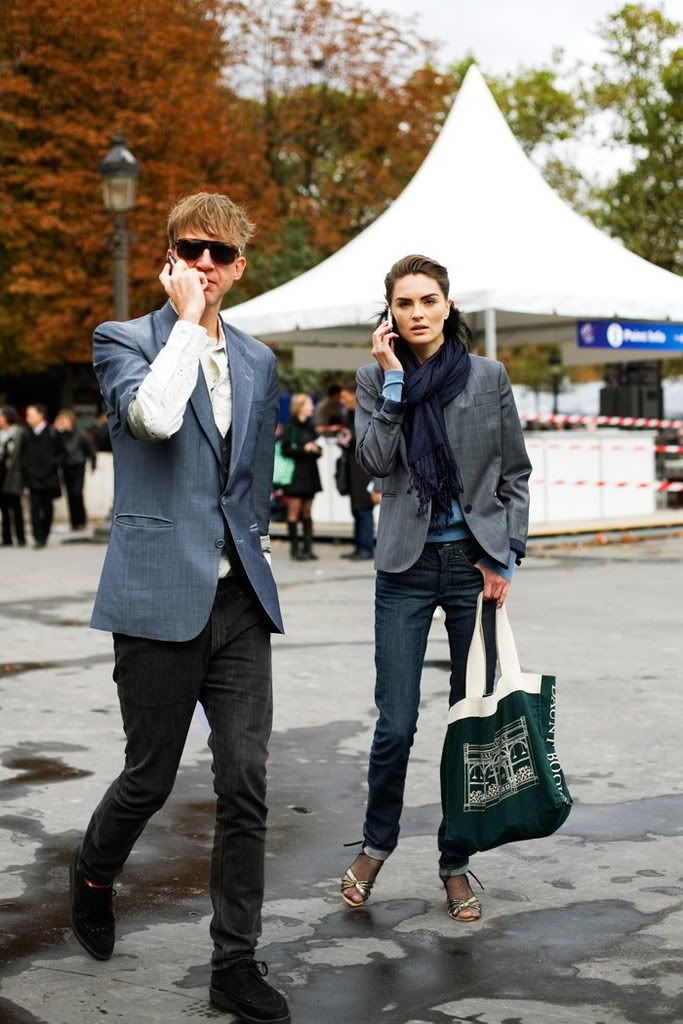 Perfection.
Source:

thekillersfansite, ryangoslingonline, robert-pattinson.net, ed-westwick.org, depp.ca, jrmfansite, james-franco.com, jared-leto.org, joshuajackson.org, justjared, kingsofleon @ lj.
*
Song of the Day:
Patrick Wolf - The Magic Position