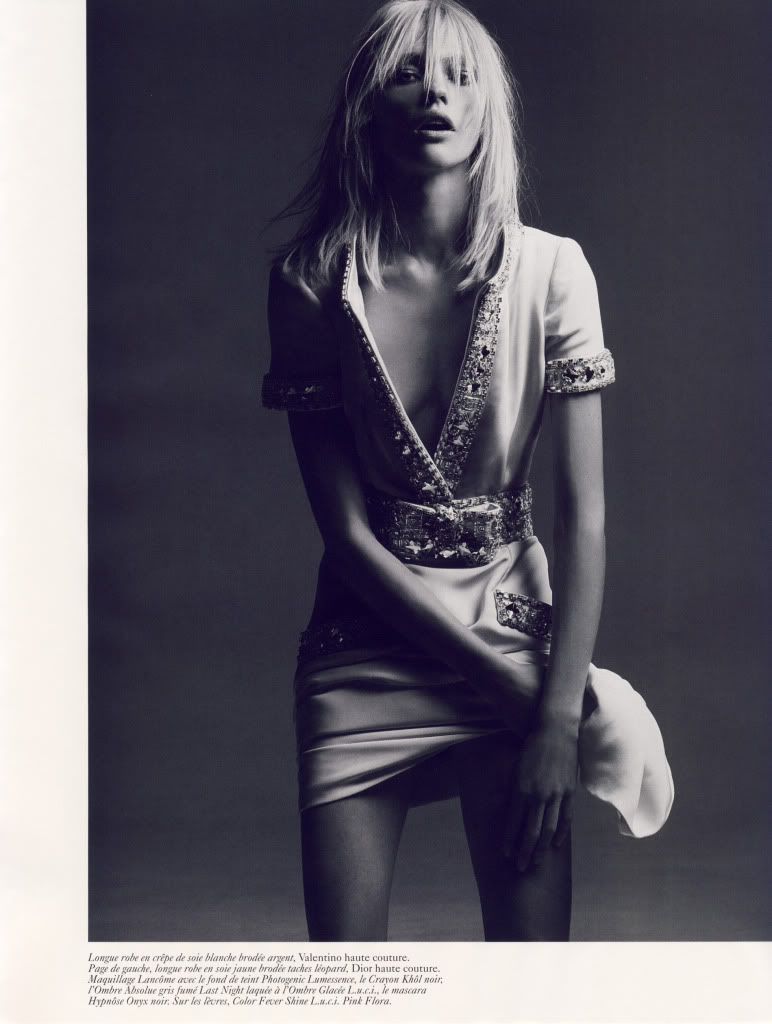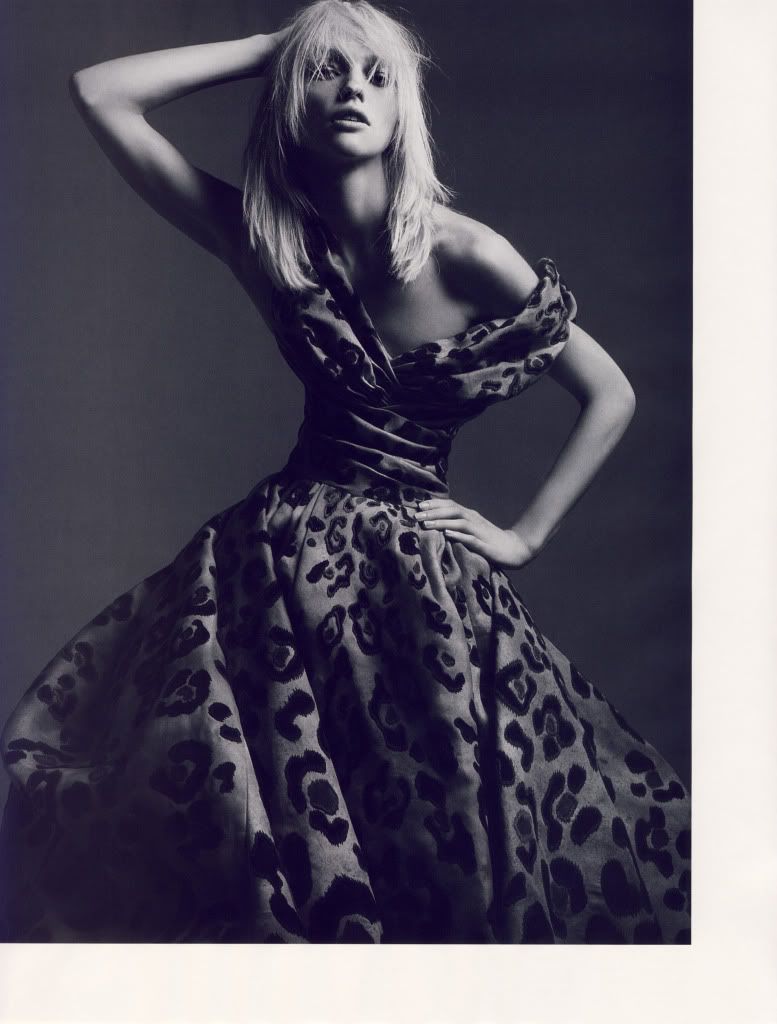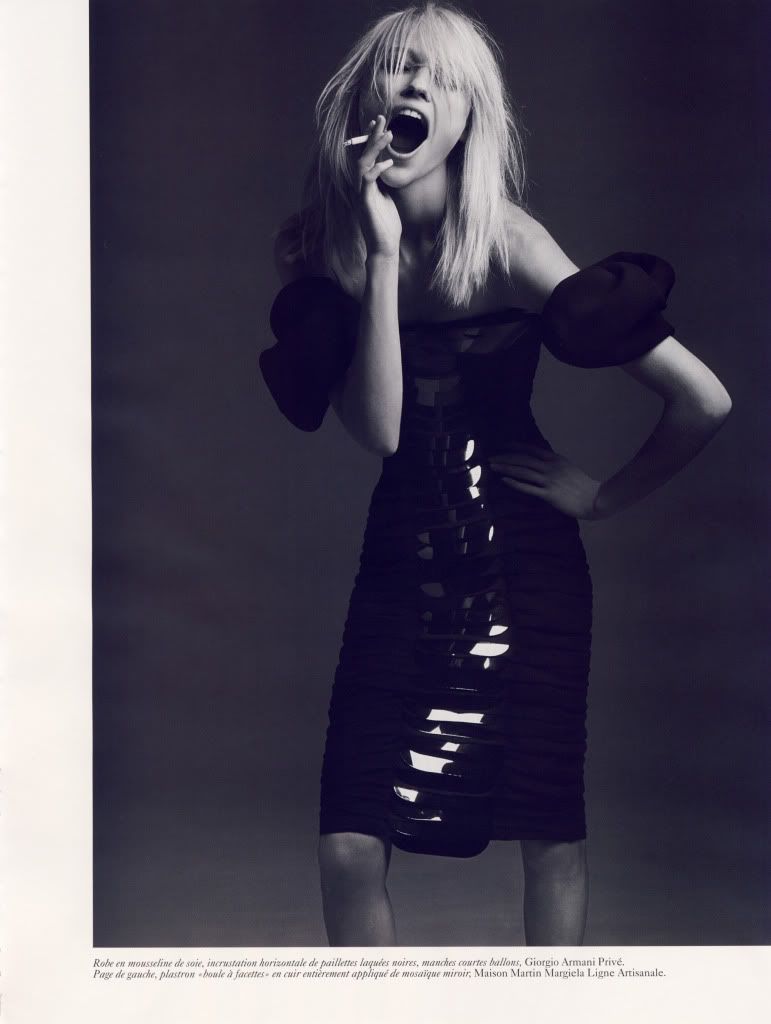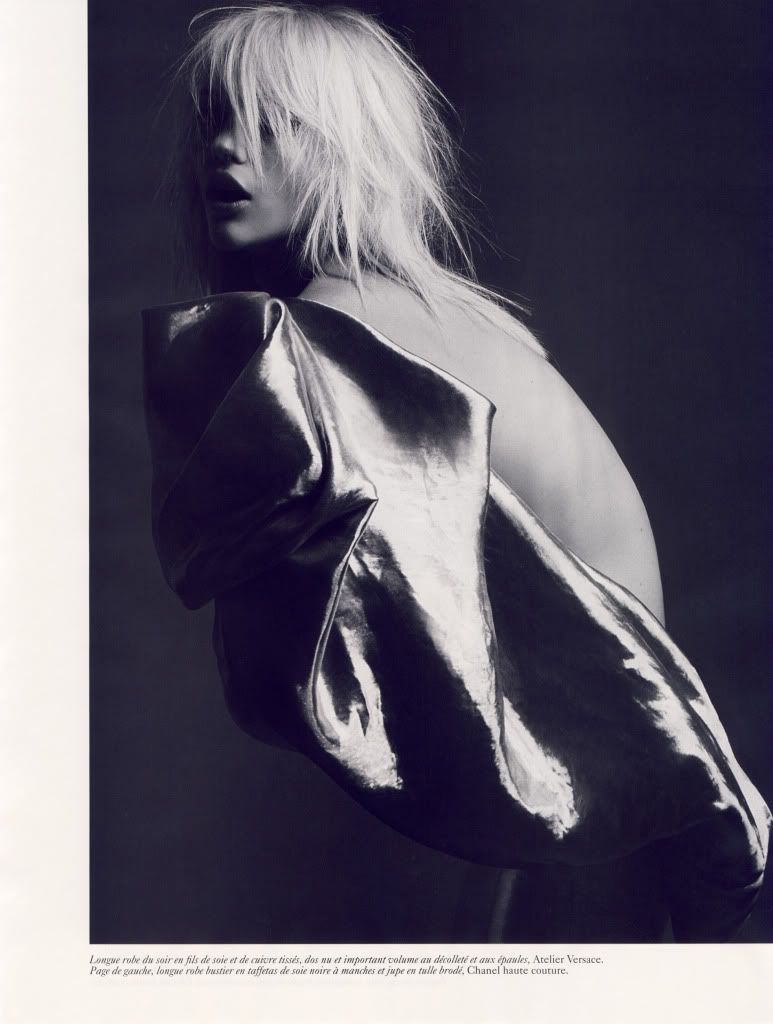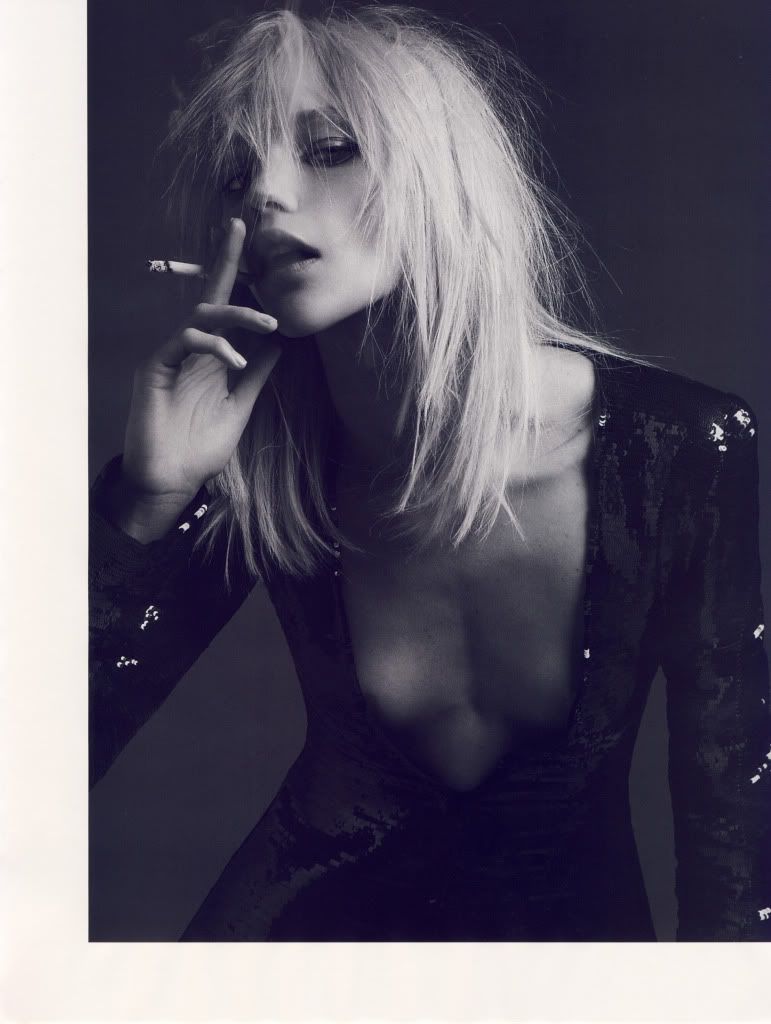 "Simplement Couture"
Vogue Paris
, April 2008,
Sasha Pivovarova
photographed by
Hedi Slimane
Scanned by

Diorette

at thefashionspot.com
There are models that I like and models who just blow me away all the time. Sasha is part of the latter category. I wasn't always her biggest fan but she just grew and grew on me and now I she is stuck forever in my top five.
I love this editorial, from the lighting to the black-and-white photos, the dresses are so beautiful (Mr. Valentino will always have my soul on a silver platter if he wants it!) and Sasha is stuck between 'beautiful' and 'scary', something that always works for her.
Now I just have to get my hands on the
actual
french Vogue, fingers crossed!