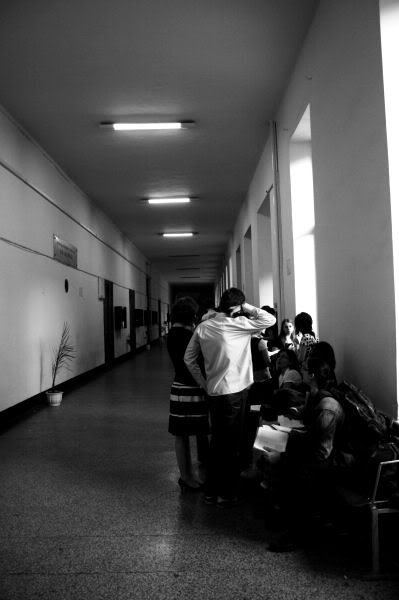 Last minute study session? Or just hanging out on the school hallways?
*
Monday was an interesting day. While the entire country was on a national holiday, we were stuck at uni with an English exam. To say I was as excited as Spock in a kids' amusement park is an understatement.

Thankfully, the rest of the day was spent with a bowl of strawberries and Pushing Daisies. Ah, comfy bliss.

*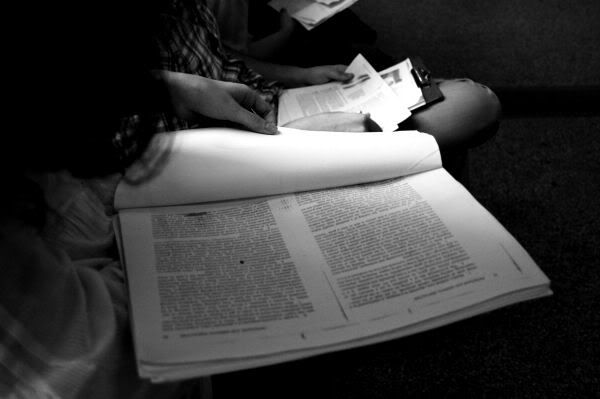 Reading about medical specialties and what the hell a proctologist does - oh fun.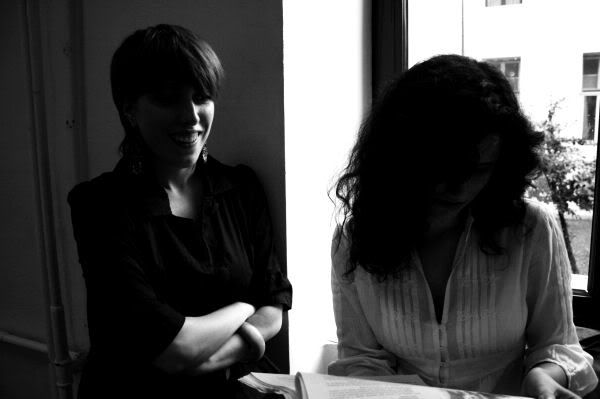 Maria (and her still awesome hairstyle) and Andy.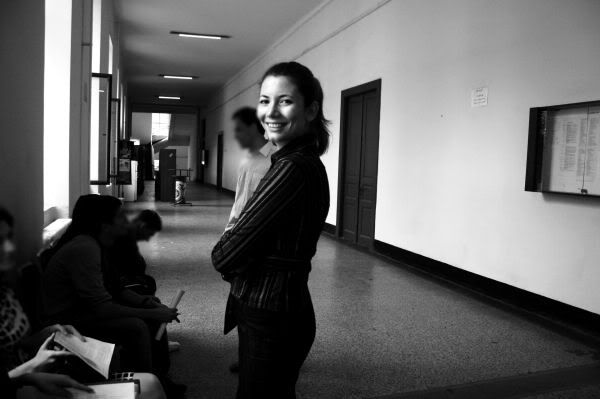 I actually look this excited because I just had coffee.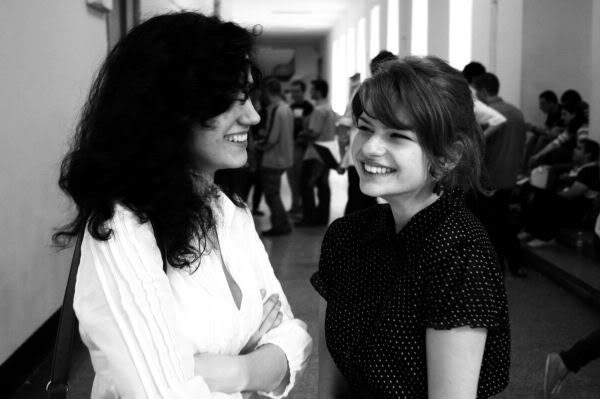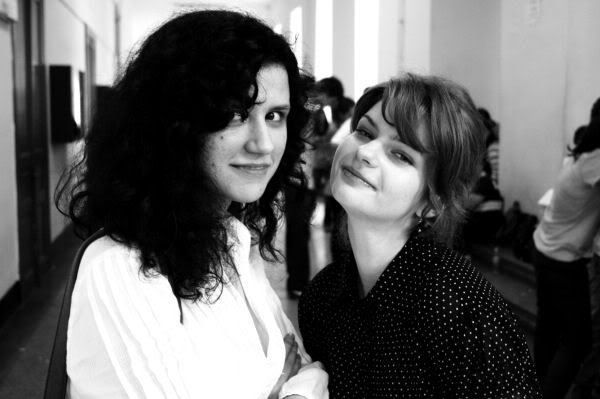 Andy and Irina :)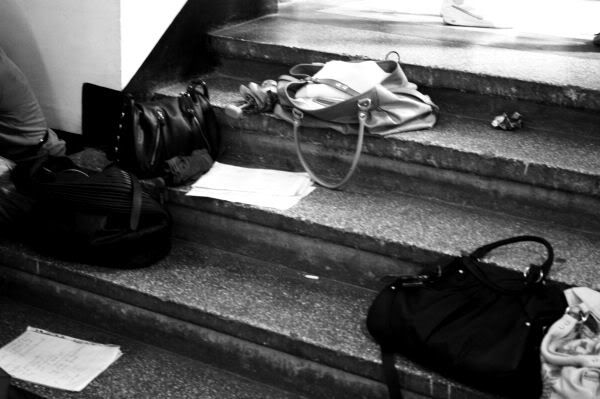 This is how all the stairs look when there's an exam around.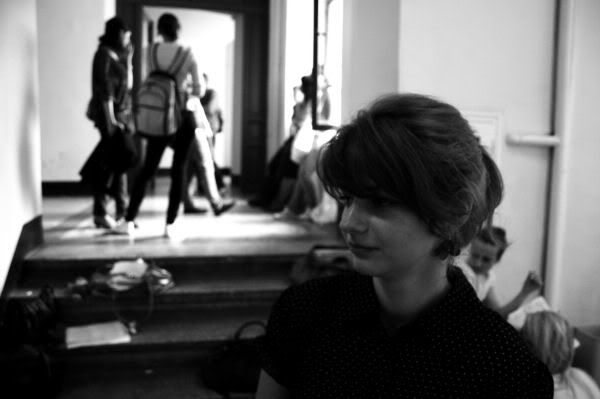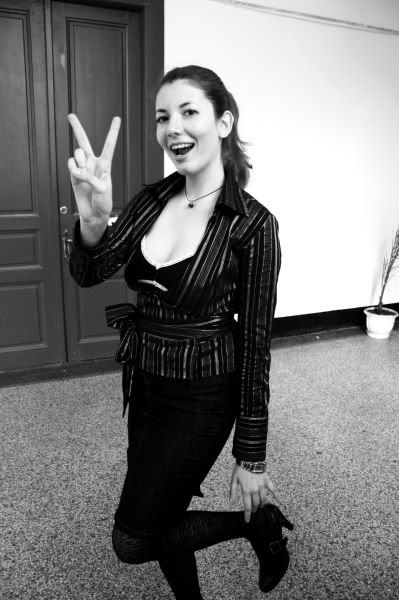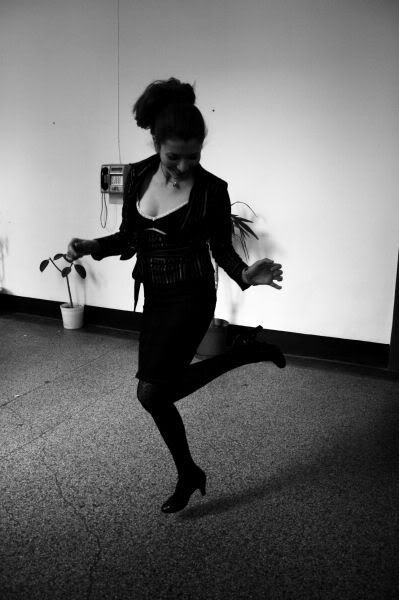 This is actual excitement because I had just finished the exam, along with an A! I also think Andy enjoys herself too much when making me jump for photos (don't try to deny it!)
Irina, looking cute and pouty before walking in the exam room.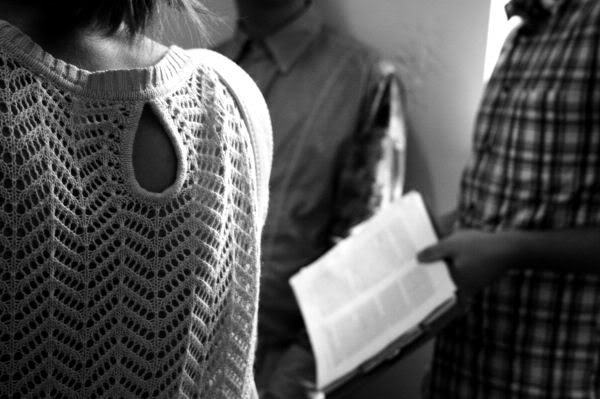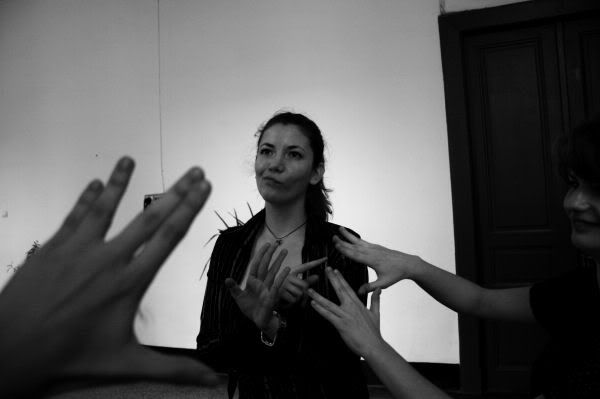 And the day could not be finished without the obligatory Lets Make Fun Of Anna Cause She Can't Do The Live-Long-And-Prosper Star Trek Sign time. I am a bad Trekkie :P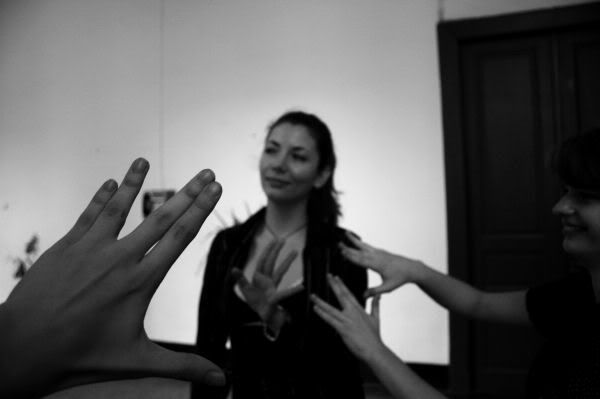 Yeah, yeah, but I'll get it one day and when I do I am so going all Klingon on your asses! And I will beat all of you at
Rock-Paper-Scissors-Lizard-Spock
. Ha!!
shirt, top
: Mango,
skirt
: Zara,
tights
: H&M,
booties
: Replay.
*
Song of the Day
:
The Amsterdams - Chased by the Housewives