Oh exam sessions, thank you for offering late night cramming sessions, huge carb & chocolate cravings and the need to curl up in a ball under the covers until this is over and it's time to hit the beach and the clubs.
Outfit photos are lacking because outfits are more or less no where to be seen. I have been living in my nightgown and under mountains of papers for some time now and the only outfits have been the ones worn when going to get my Starbucks and Coke Zero hit.
And because no outfits that means that it's time for another
I Love Her/His/Their Style
type of post!
As you know, I get
girl crushes
quite often. Diane Kruger, Keira Knightley & most recently,
Kristen Bell
. The crush started through our favorite psychotic serial killer,
Zachary Quinto
as Sylar in Heroes. Miss Bell played one of my favorite characers on Heroes, Elle, the girl with an electrical touch and huge daddy issues and Elle and Sylar's short lived relationship was what made me go gaga over these two.
Imagine my surprise when finding out that ZQ and Kristen are real life friends. And a bag of
cute
and
funny
to boot!
Fast forward over one Star Trek movie and Season One of
Veronica Mars
(as well as a solid love of her sassy voiceover on Gossip Girl as the title character herself) and my crush has reached new levels.
So here is the
Zach & Kristen Appreciation Post
, enjoy!
*
(click all photos for bigger!)
Kristen Bell.
She's cute, talented, fun size and bubbly. She's funny and always brings energy to the screen. She is also always dressed to impress. I don't think I've ever seen a red carpet look of hers I didn't like and I would wear everything she wears which is more than I could say about some other celebrities I know.
Oh, and did I meantion she's cute & gorgeous as hell?
Those earrings need to be in my jewelery box right now.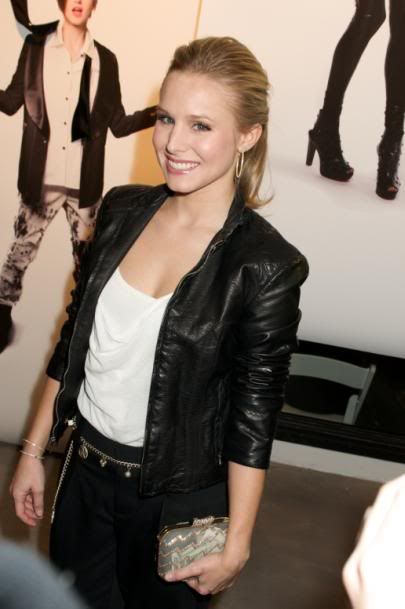 Surprise apearance by Dominic Copper ;)
The Heroes cast looking mighty good, as usual.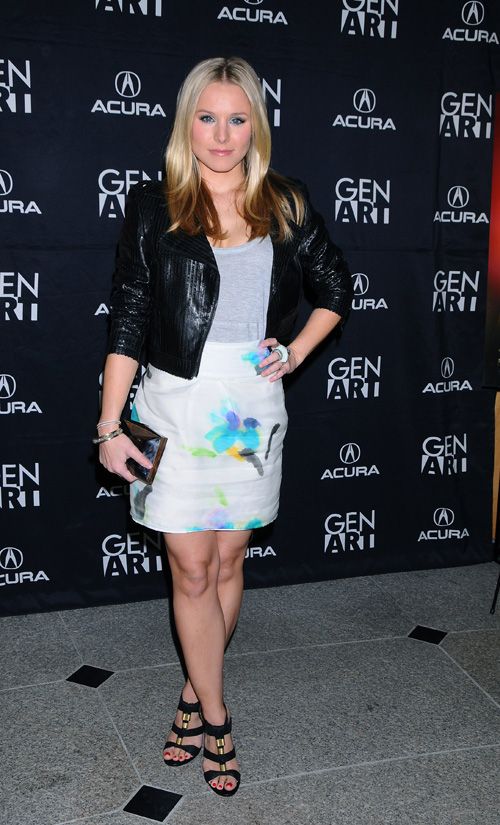 The girl loves gray and Zach Effron, it seems.
I'm not crazy about matching exept when it's done in surprising ways, like here: matching lipstick to bag, yes please!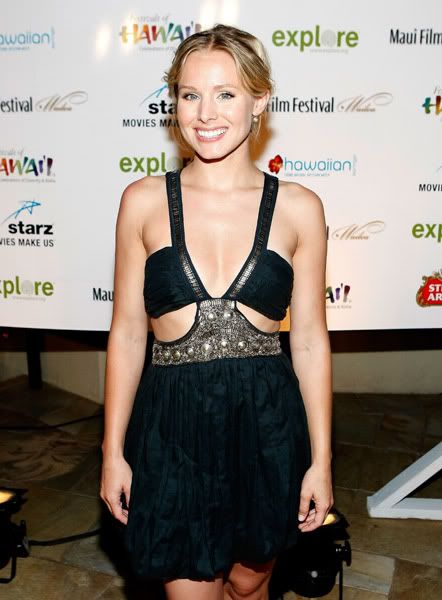 My two favorite looks!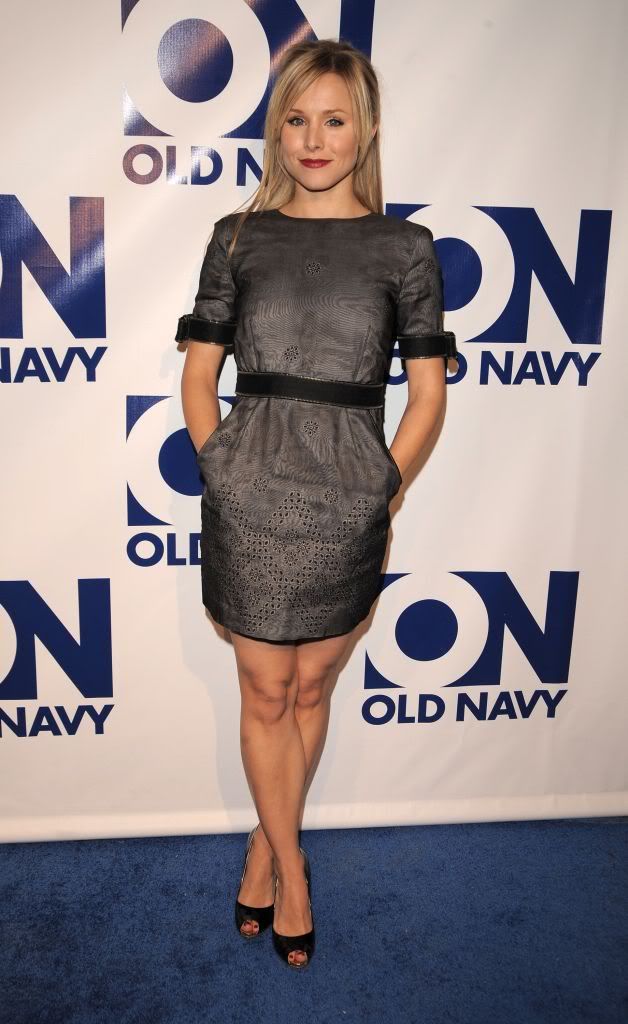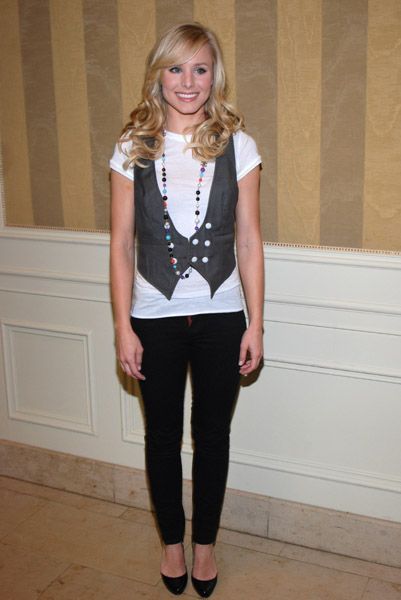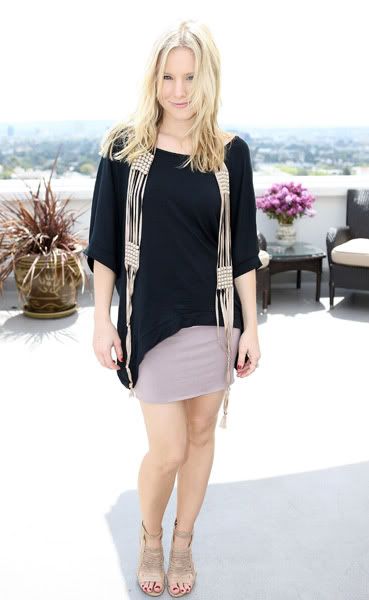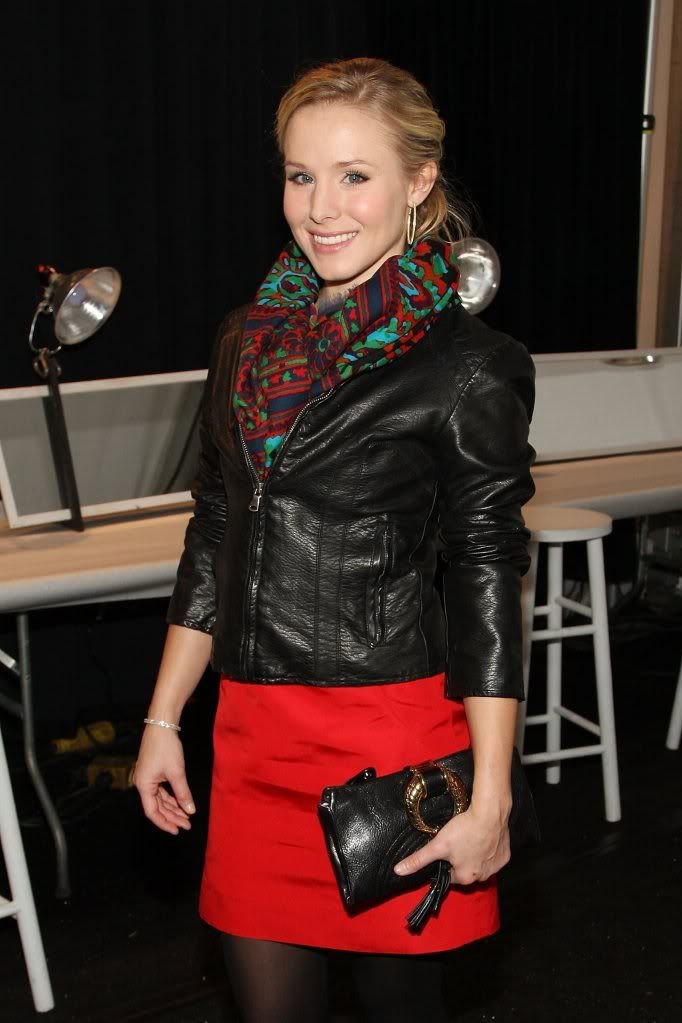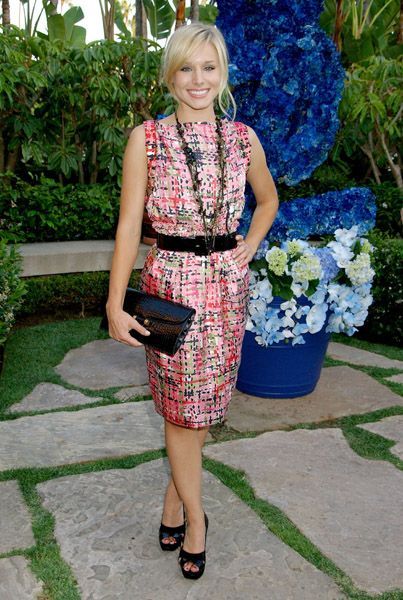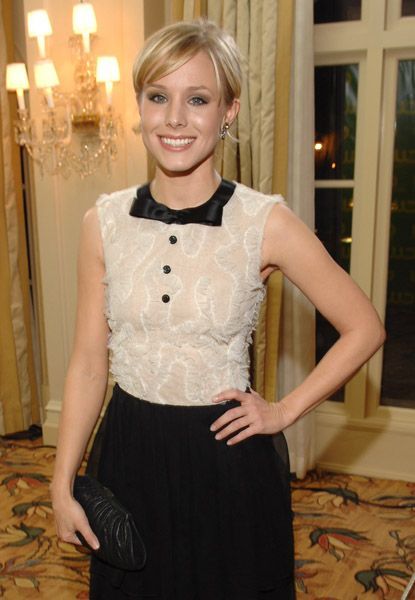 She loves her Little White Dresses.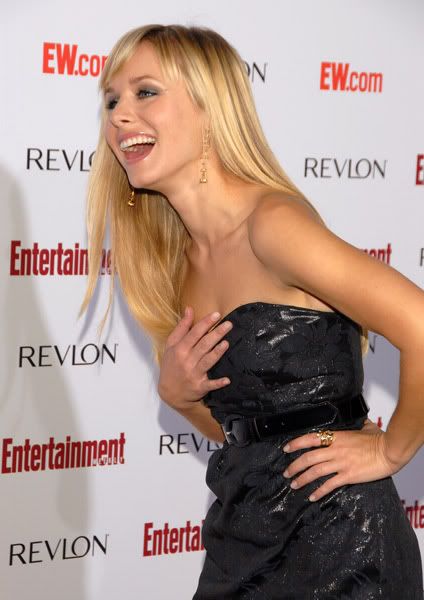 *
Zachary Quinto
.
When referring to Zach there are some things we need to know:
- The hair will be referred to as The Hair of Win
- Geek glasses are also made of win
- Due to his portrayal of both Sylar and Spock jokes such as "
He just wants you for your brain
" and "
I would love to compliment him on his adequete attire. However, it is mostly logical that I suggest it would improve it's quality and usefulness if it were discarded on the floor of my sleeping quarters
" are greatly appreciated (geeks represent, yo ;))
You cannot deny that this man is a
GQMF
. And if you don't know what that means, please check
Urban Dictionary
and then
OhNoTheyDidnt Star Trek
and enjoy the ride!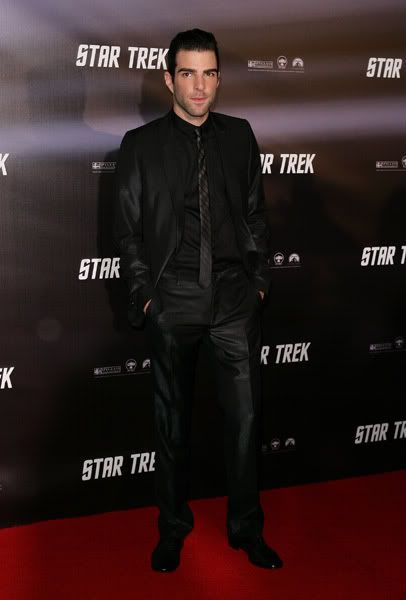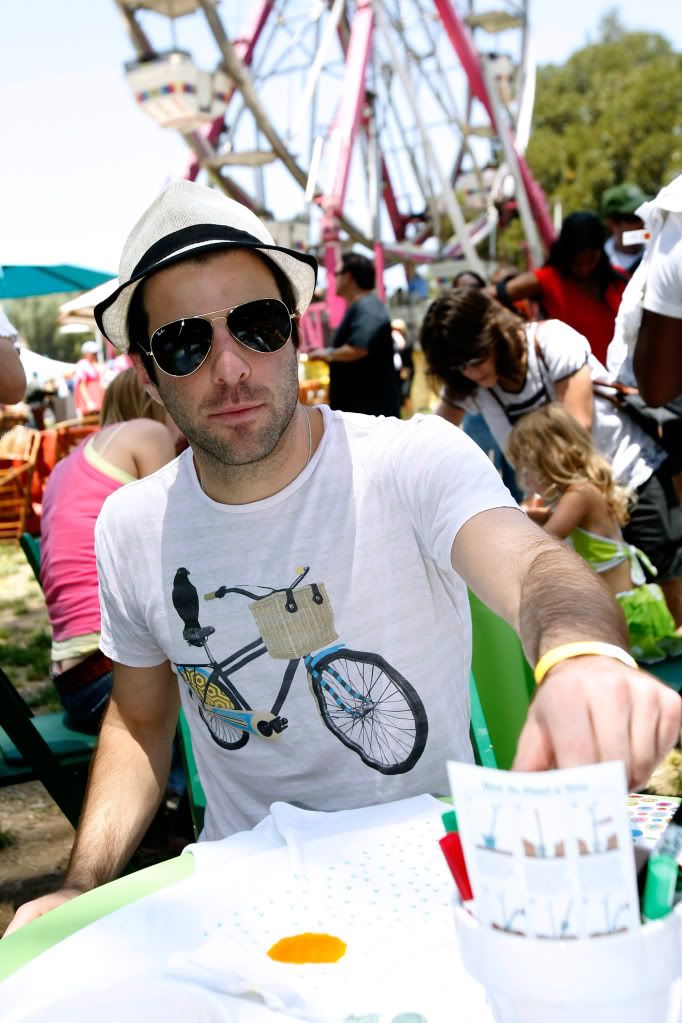 We call this the Zach Hat. When the man loves something, goddamit he never lets go if it.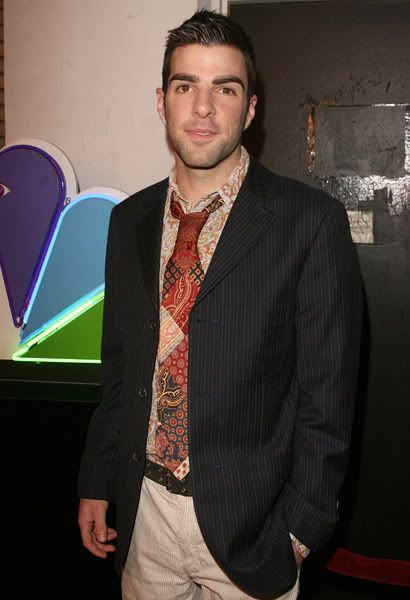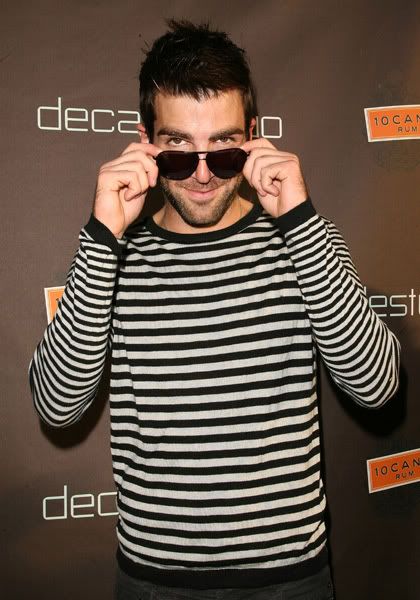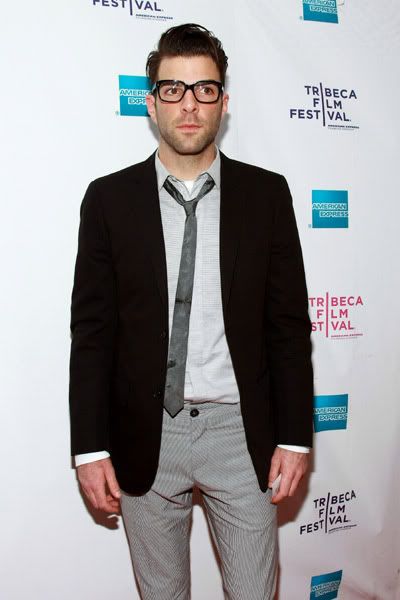 Stripes and skinny ties are wardrobe staples (and I completely agree with that!)
Surprise appearance by Chris Fine... ahem, I mean Pine :))
Zach & Chris Pine: both looking delicious in suits, and both mixing and matching like they're on crack.
Can we say hottest cast ever? It's amazing how everyone in the Star Trek movie is just too fierce for their own good. Zoe Saldana being the fiercest of the bunch, of course!
I feel like a rendition of "Their milkshake brings all the girls to the yard" would fit right now :))
*
ZQ and KB.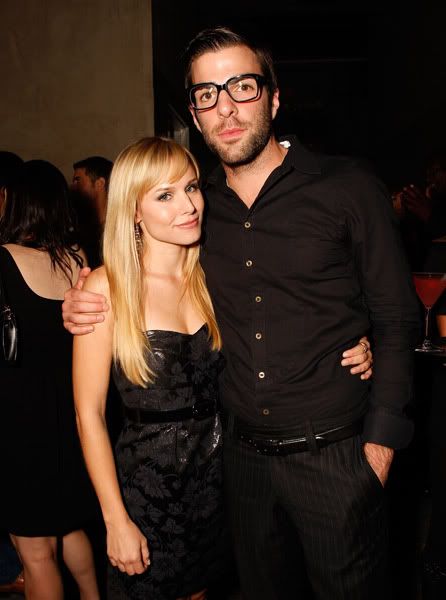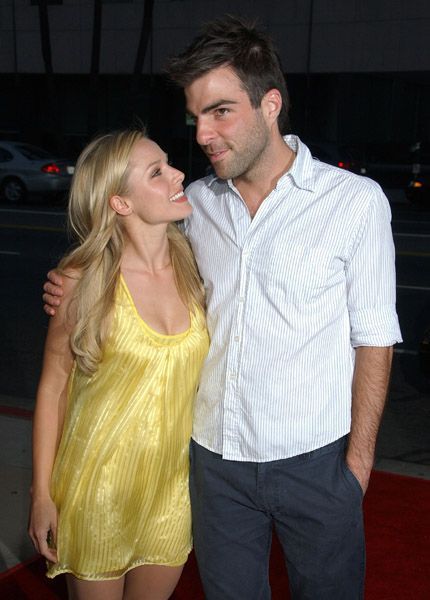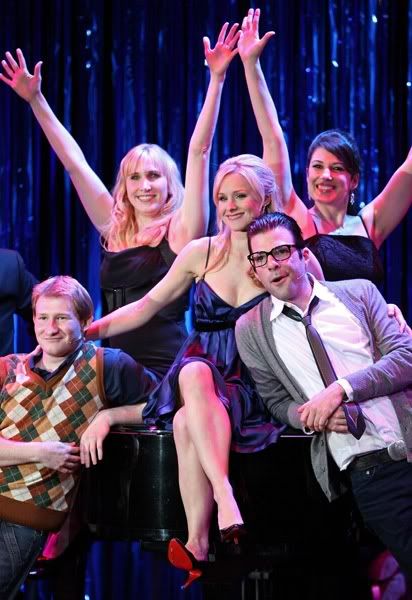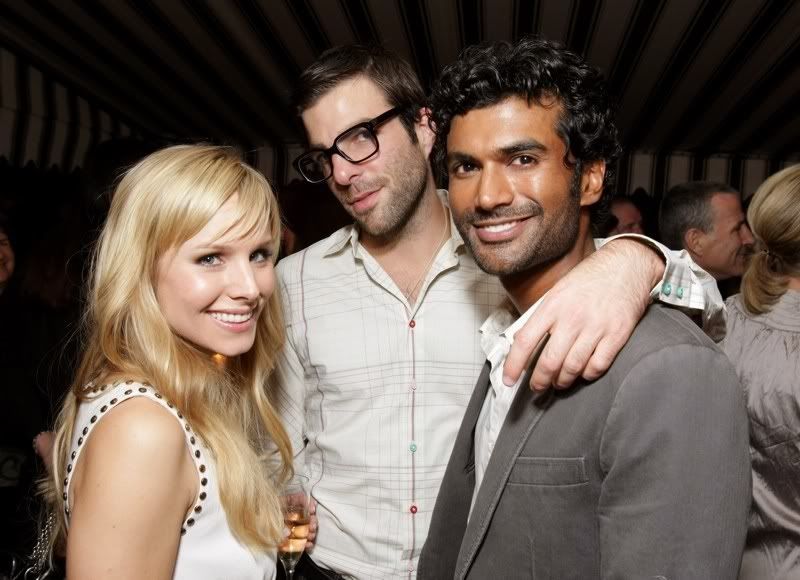 Cutest best friends, yay or yay? (
nay
is never an option here :))
photo source:
zach-and-kirsten.com
*
Song of the Day
:
The Black Eyed Peas - Party All the Time