It takes just 6 hours of sleep to go from drunk and dancing to sleepy and in need of nothing more than a couple of movies and tea. At least it's Sunday and at least there are good movies (
No Country For Old Men
and
A Guide To Recognizing Your Saints
and
Thank You For Smoking
and
Across the Universe
, oh my!).
*
Last Night:
Saw people that I've known for years (from a time when you both considered each other nothing but kids) suddenly get married and start a whole new life. Feels weird and crazy happy and scary at the same time.
Dana & her boyfriend, Boti.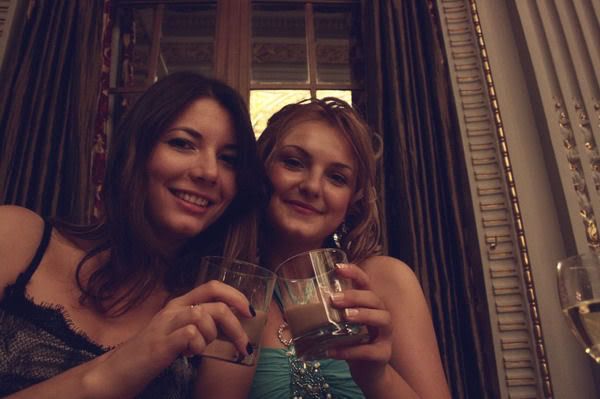 Mada, me & Dana :)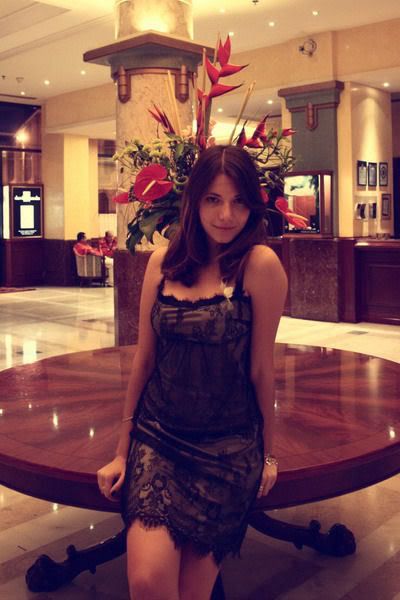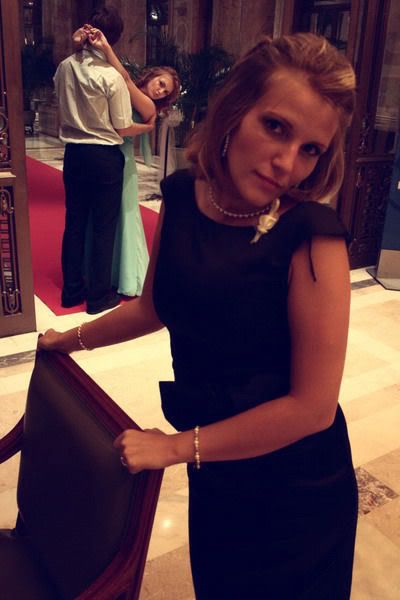 Mada looked absolutely gorgeous this night.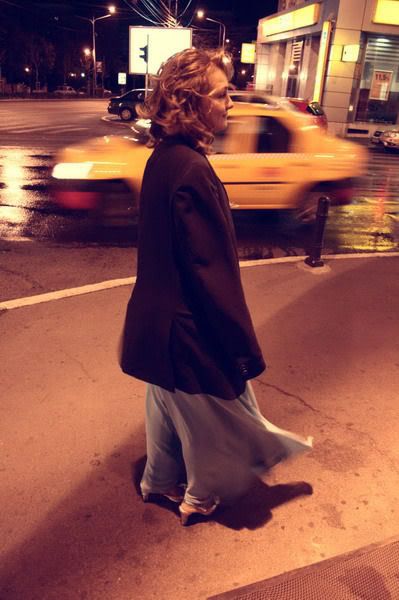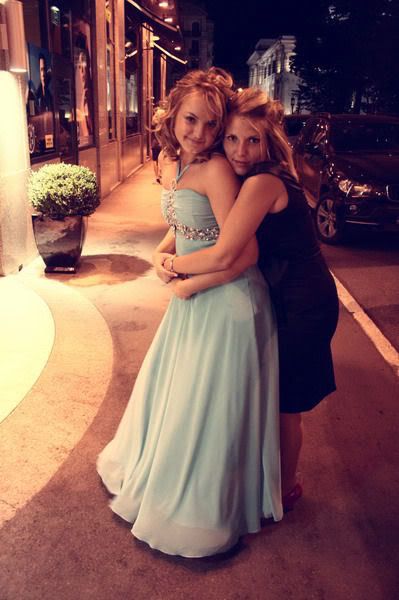 It has gotten so cold in the past few days. You can't even tell that I am freezing my ass off in this photo, can you?
lace dress:
Mango,
heels:
Nine West, assorted gold jewels.
*
Today:
*
Song of the day:
Stars- Your Ex-Lover is Dead