"
Rome is like a book of fables, on every page you meet up with a prodigy. And at the same time
you live in dream and reality.
"
- Hans Christian Andersen
I finally got round to sorting through all the photos I took in
Rome
and it was a very enjoyable -- even if very tiring --task. So here is the first batch of photos from Day 1 and Day 2.
Sorry to any dial-up users for the insane number of photos
but I always have a hard time when trying to decide which photos to take out and which to leave!
These photos are my favorites I took in those first two days. Enjoy!
*
Day One: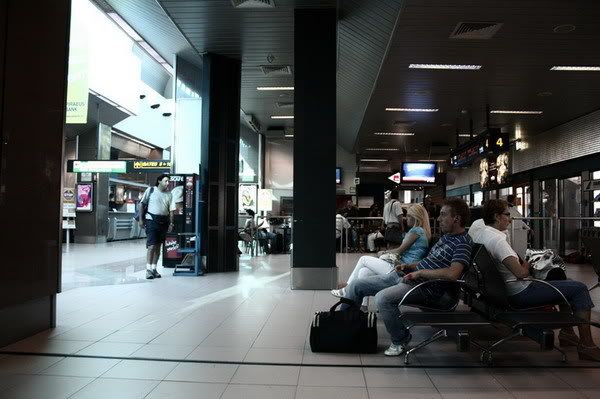 Plane from Bucharest to Rome now boarding.
I love window seats, it always feels like I'm floating on clouds and not flying in a tin can 10000 meters from the very hard ground.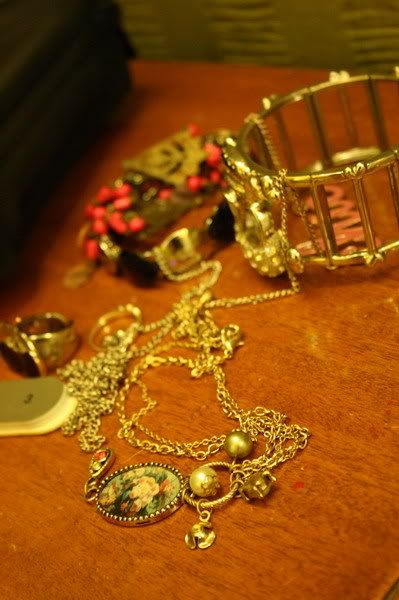 Making our hotel room feel like home.
View from our terrace. We got in very late that day, hence the stars.
*
Day Two:
Breakfast in the back garden.
Welcome to
Vatican City
. Straight ahead say hello to the
Basilica di San Pietro in Vaticano
(also known as St. Peter's Basilica)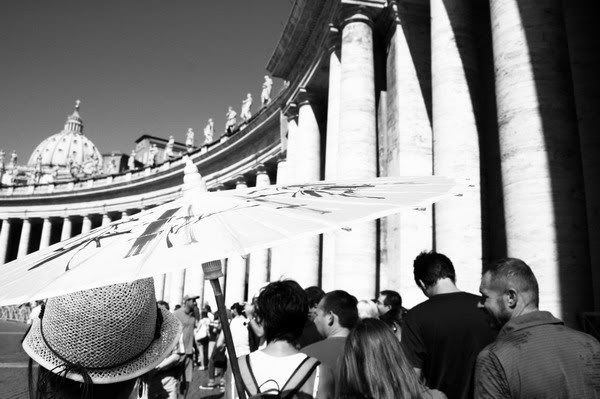 The Basilica is breathtaking. I haven't felt this tiny in a long time.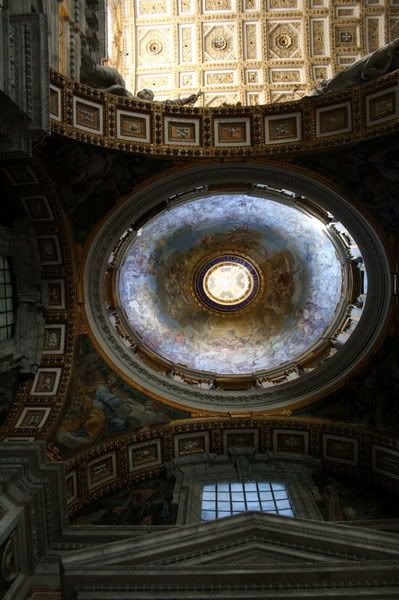 Just like I said: breathtaking beautiful.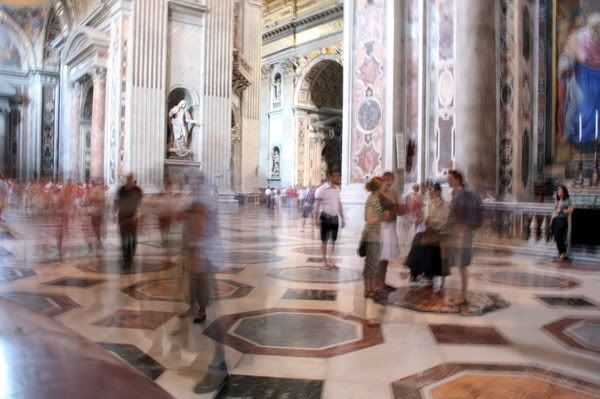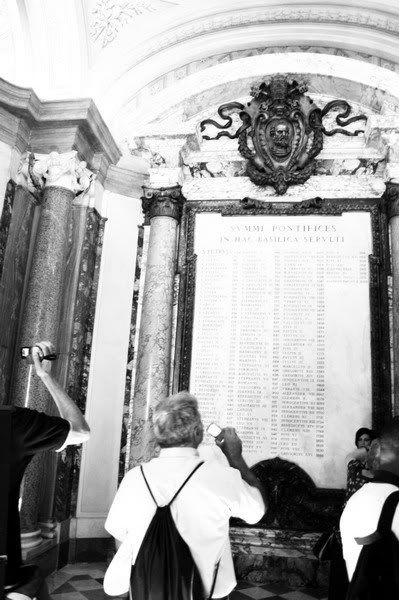 Altar.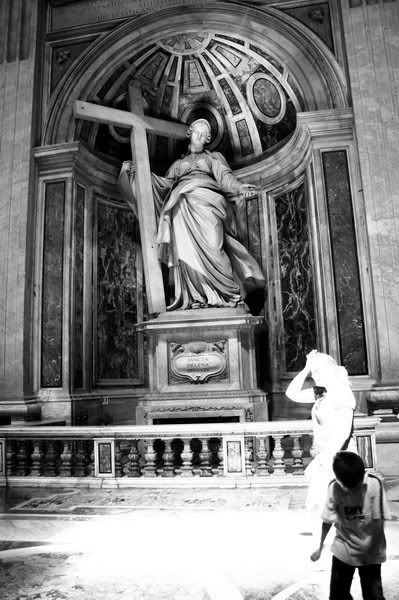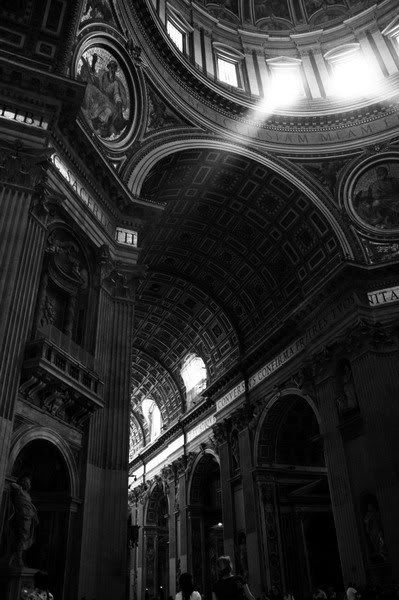 Michelangelo's Pietà
. No, people have not exaggerated, it really is an amazing work of art. The kind that makes you sit there with wide eyes, wondering how something so beautiful could be sculped out of piece of rock.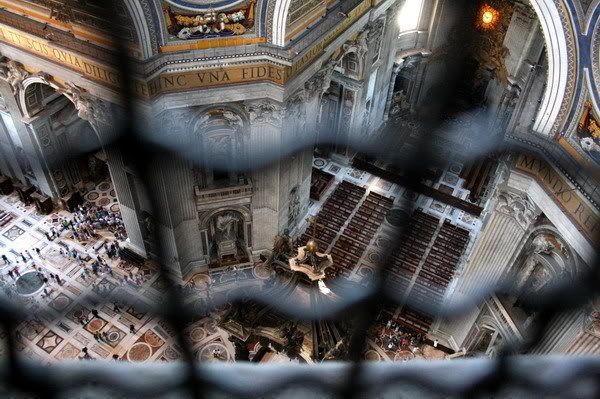 View from the balcony up at the dome.
View af Vatican and Rome from the very top.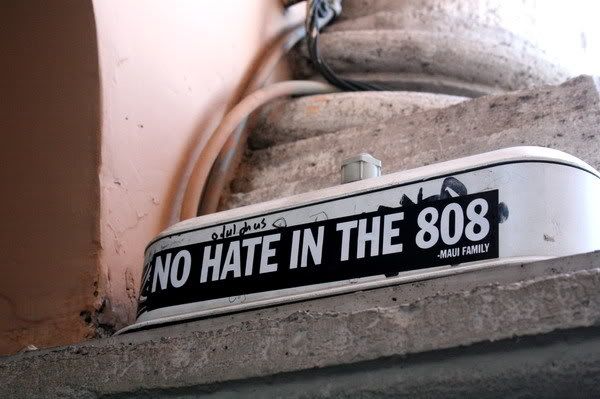 Vatican Museum
.
Ahem, cute boy ;)
I love photographing people. That's something new I learned on this holiday. They're more intereting than anything out there. Usually people don't sit to be photographed but some do and those end up being my favorite photos.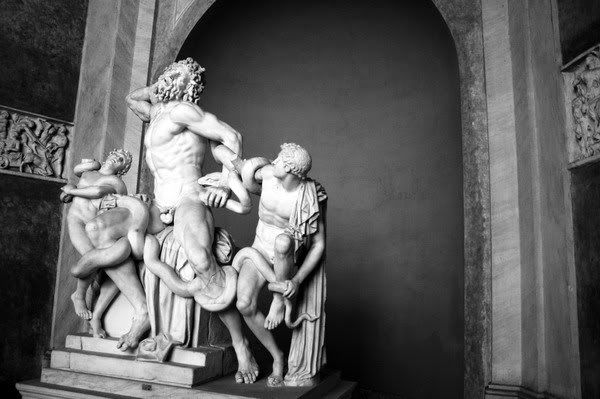 Laocoon and His Sons
.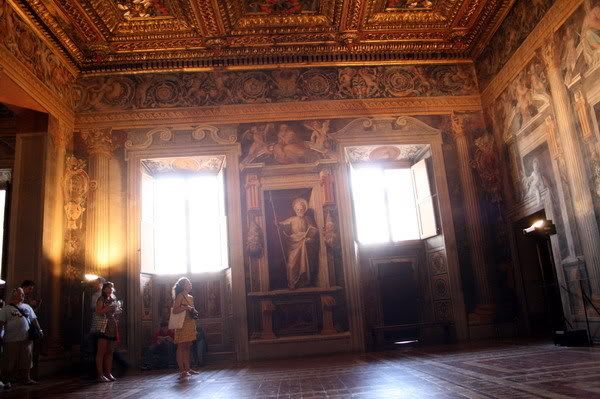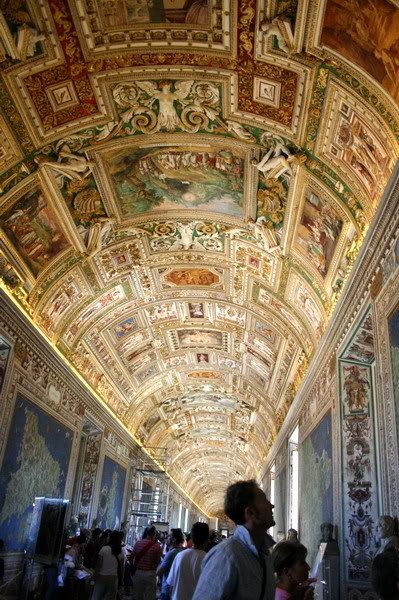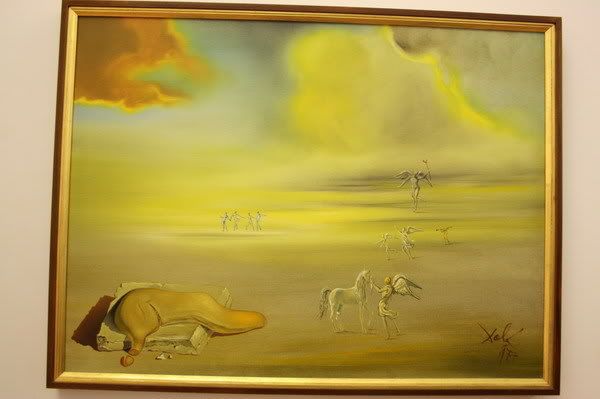 Salvador Dali will always get my heart pumping, especially when seen this close!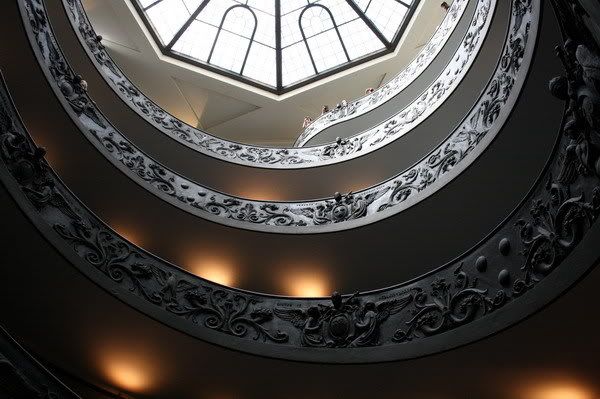 Te exit stairs. They sure let you out in style!
(Unfortunately there are no photos of the Sistine Chapel because the gards wouldn't let us take any photographs.)
Our first italian lunch/dinner.
It's the only city I've been in where the streets are so beautiful that you just want to walk everywhere.
*
Song of the Day:
Incubus - Echo