Every day my job/summer practice starts at 8:30 when the hospital hallways are almost empty so my outfits usually are quite ignored because immediately the heels are off and the dress is packed and I jump into my scrubs. Serious doctor coming in and all that.
But it is just my luck that on the day I wear my 5 inch heels with my hooker tights (see photos for evidence) is the day I run into one of the Doctors (who, by the way, hasn't been the friendliest one of the bunch). So he stared, I stared back and then tip-toed away.
It's a good thing I was too giddy about the operations I was going to join in on today and felt completely fabulous either way :))
*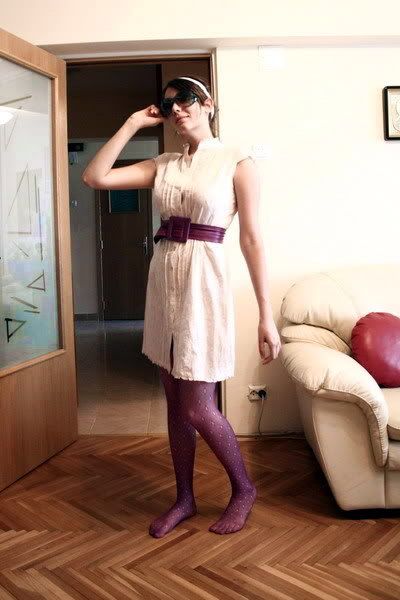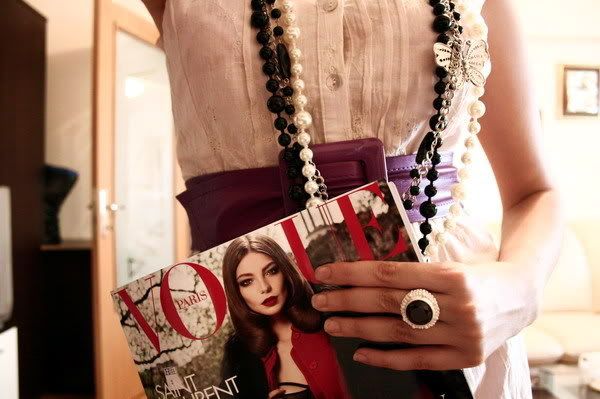 The long day ended with a short trip to the mall with Andy where I finally found the French Vogue. And of course I could not resist the Aldo sale and got that pearl necklace that I have been dreaming about for ages. The ring is the representation of my newest obsession for big jewels.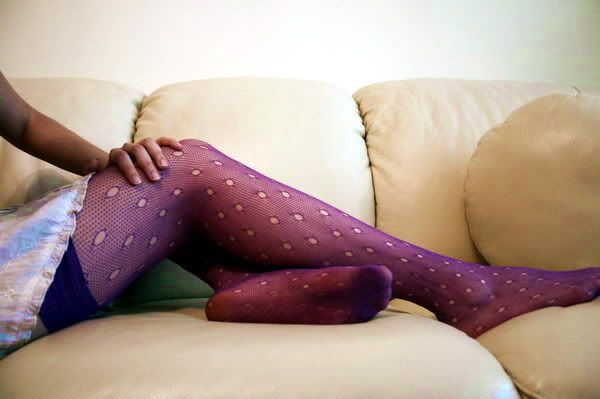 dress
: kotton,
belt
: h&m,
thigh high tights:
golden point,
heels:
zara,
sunglasses:
vintage/thrift
*
Song of the Day:
Metro Station - California