The past weeks have been very slow and agitated at the same time. I've had a lot of time to myself, split between papers of Freud's theories (we're all overly sexual beings who develop abnormal relations with our family members, oh goodie) and nights spent with
Smile Like You Mean It
blasting through headphones and insomnia caused from too many glasses of Diet Coke.
I have realized I'm the most outgoing antisocial girl . I can't decide between lying in bed all day with my phone off and ignoring each breath around me or being out, talking and connecting and living.
I think this year has also been a two-sided coin. So many bad moments that deserve a glass a water and Xanax on the side. And yet those bad things have brought some beautiful moments after them. You lose some you win some. But I think I'm too used to losing things and people (and my sanity sometimes, some would say) that I am feeling like something's bound to happen, like waiting for the other shoe to drop even when there might not even be one.
I think I've also lost my track a little, especially when it comes to certain dreams and standards. I miss my photography so much that it was a bit shock to realize that I haven't picked up a camera (like, really do it and feel it and enjoy it) in some time.
Time to get back on that horse and get back on fighting, no?
*
Step one:
Ignore the weird feeling buzzing underneath my skin.
*
Step Two:
Pick up that camera already.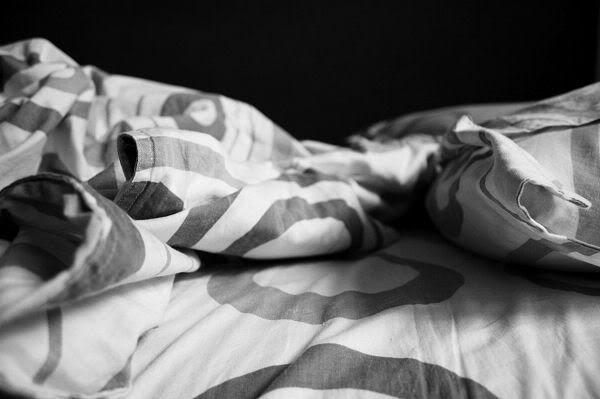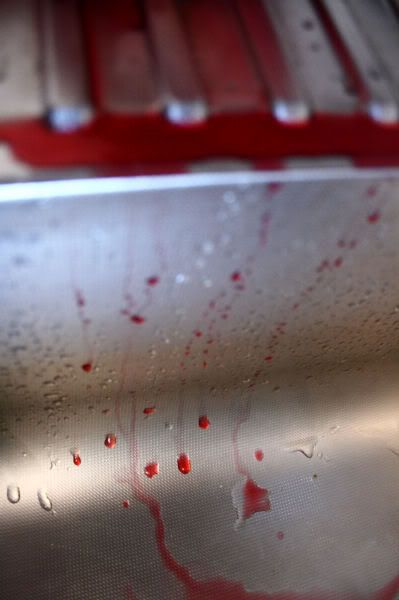 I love pomegranates. It's such an interesting experience to cut one up, when I was a kid I always thought it was the only fruit that actually looked like it was bleeding.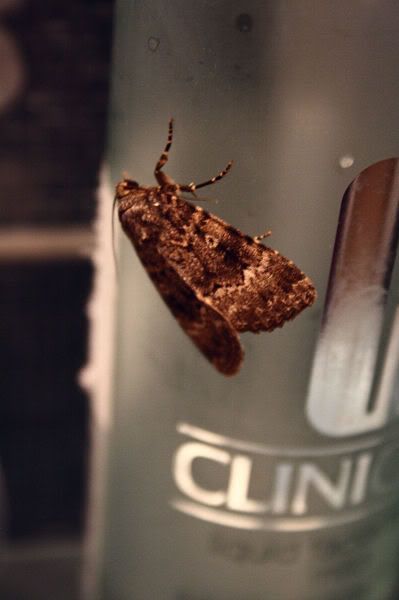 Met this little guy in my bathroom one night. He kept watch on me while I removed my makeup of the day and then I watched over him while he flew back out the window.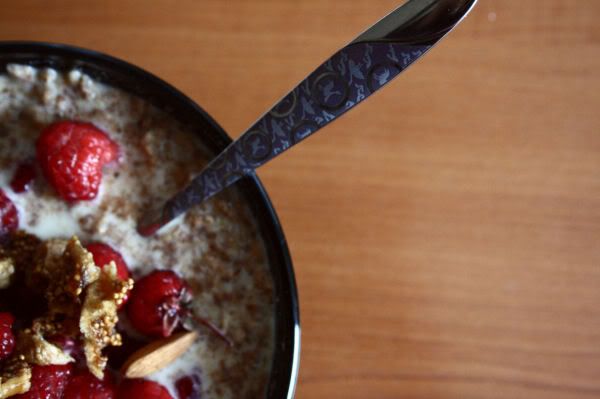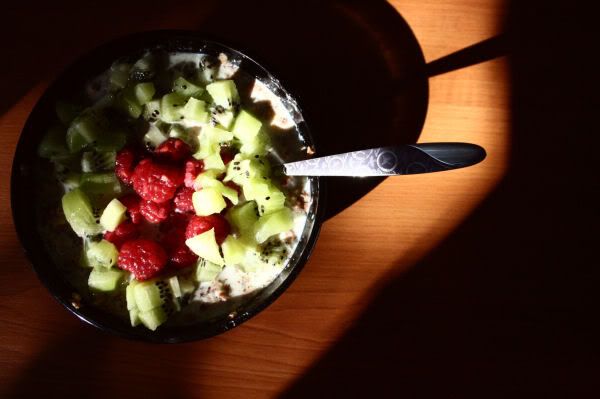 Favorite meal of the day. More or less, the only one I always enjoy to the fullest.
Colored my hair again after two months of it being ignored. Mom says the color is very close to the color of blood right now, and of course I took that as a compliment. (why yes, us med students are little sadists :))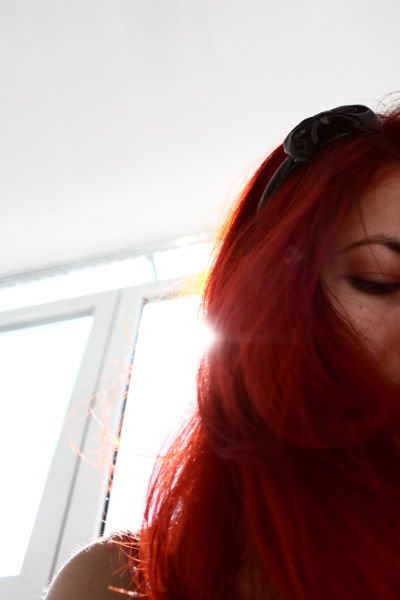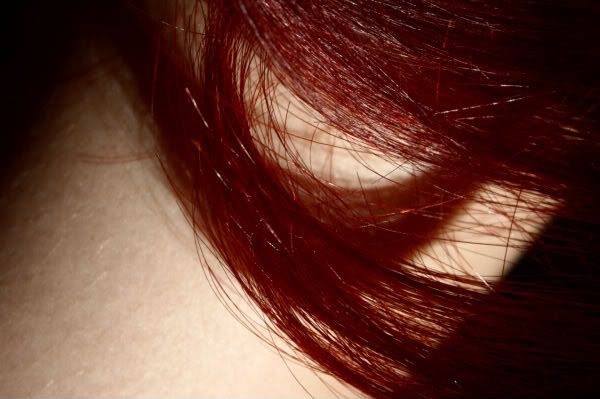 I love being a redhead.
*