So last night I went with my best friend to the theater to see the play Privighetoarea si Trandafirul ("
The Nightingale and the Rose
") after Oscar Wilde. It's an one hour show that is more video/light show and text reading than play, staring my favorite young actor.
The funny thing of the night was that not only were my best friend and I dressed in the same color combination (black and blue) but we matched the actors on stage too. Unfortunately there are no outfit posts (of last night or last week) because I very much forgot to take any pictures!
So here are some pictures from the play (or video-poem, as I heard someone call it) as I find them very beautiful and inspiring:
play poster.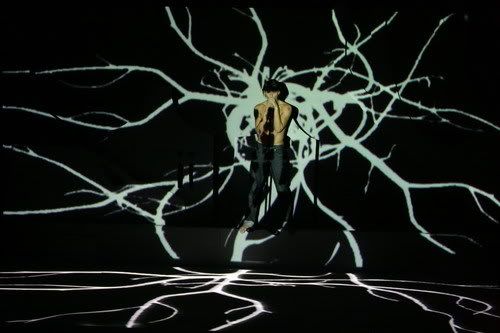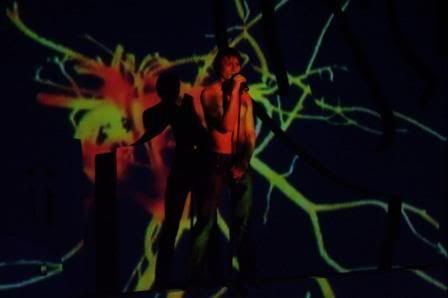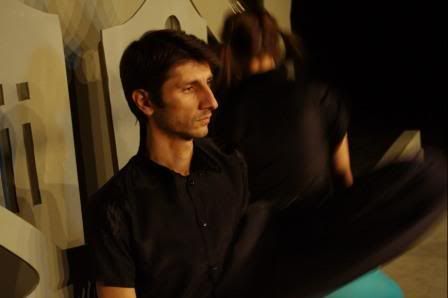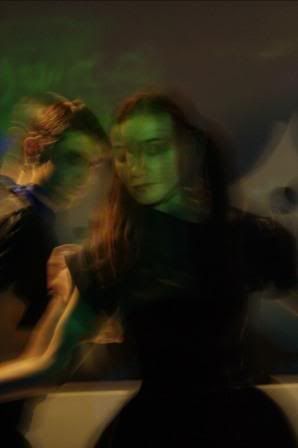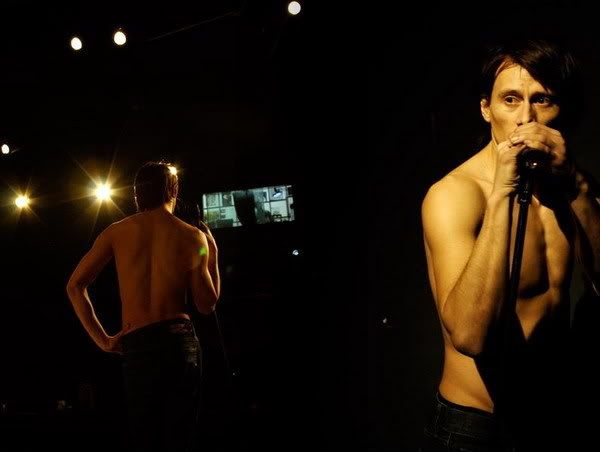 The not-so-high-quality outfit post where we both look a little bit drunk, a little bit stupid :))