"
I'm not chic, I could never be chic.
"
Sid Vicious
A wrong subway taken in a wrong direction ended up with finding this commercial stuck to the walls of the station. Hmm, I don't think I've ever seen a more interesting (please read: quirky, crazy, stupid?) lineup than this. Still love these commercials though.
Today was such a long a boring day that has ended me tossing my booties in a dark corner of the hallway as soon as I walked through the door. Note to self: next time when you have to run (more or less literary) from the university to get Starbucks, do not wear heels. Ouch.
But even with the pain, I still love my darling shoes. I think this takes the expression 'fashion victim' to a whole new level in my world :)
*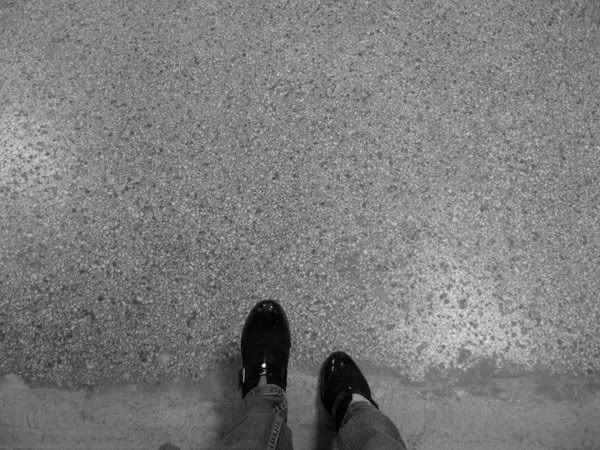 Because this is the only thing the Cellular Biology lab is good for, apparently :)
Starting to feel like I'm a Vogue US editorial, just need Caroline T. or Lily D. to join me in the jumping and we'll be set!
t-shirt:
Zara
, jeans:
Mango
, booties:
Replay Jeans
, socks:
Golden Point
, both necklaces:
Diva
, bracelets:
vintage
,
Diva
,
Accessorize
and rubber band from The British Museum
*