This has probably been my default expression for the past week. Last Tuesday I had one last exam and since then I think I spent just a couple of hours at home, not taking in account the hours spent sleeping.
Actually, this has been my expression all summer. I started university today, first year spent in the hospital and not in the university's corridors. And usually autumn has always left me feeling down, but there are so many awesome things planned still that all I can say is,
Bring it on
!
So many late nights spent laughing and dancing and drinking (can never, ever forget the drinking ;)), so many shared lattes and cigarettes and smiles and Big Bang Theory in-jokes, Wii games and movies and so many more amazing things.
The one word that will describe this summer:
Awesome
!
*
Here is a recap of the past couple of weeks. Beware of photo overdose!
26th September:
Morning spent giving "smiles" signs to people on the street. Fun times!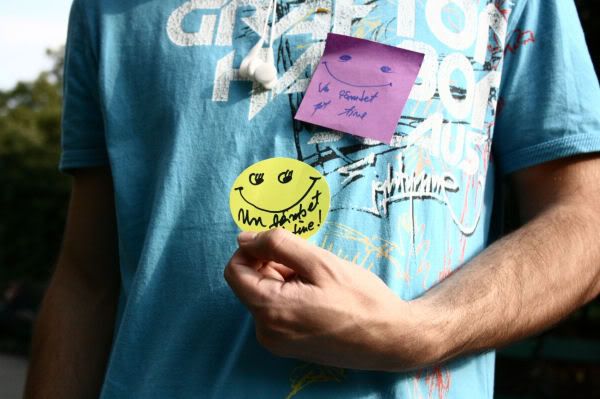 "
A smile for you
" post-it notes.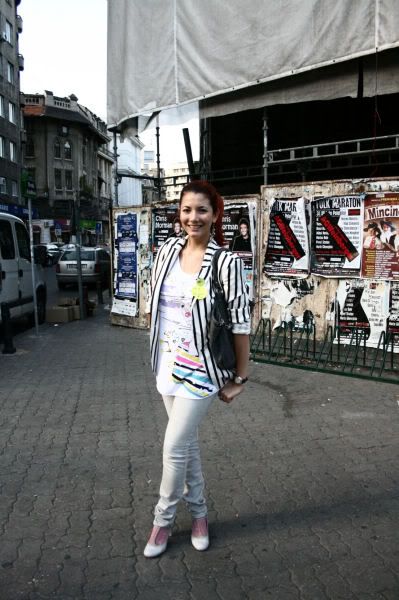 Onics (whom I finally met that day!) and I after giving smiles :)
Cute smiley girls.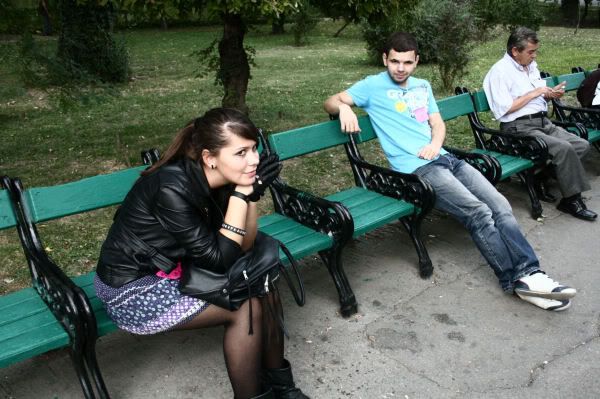 Pandutzu and Onics, smile break!
Wearing:

jeans & tee

: Mango,

blazer

: Zara,

shoes

: Aldo,

bag

Accessorize.
Saturday night was movie night!
Star Trek
(2009) and
Reservoir Dogs
(which will be making an appearance on the blog soon enough!)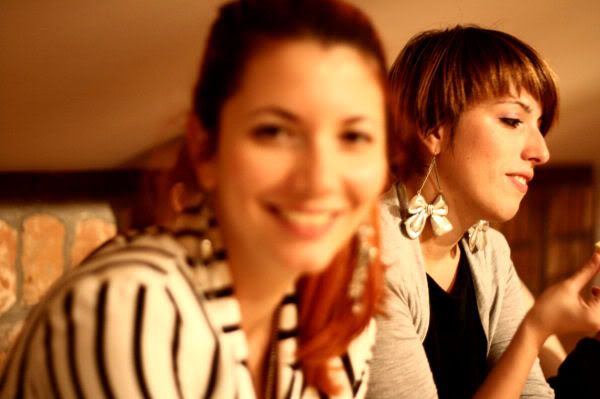 Maria and I fangirl'ed over Captain Fine, as always, while the guys looked on.
Of course I Twittered all night long. Lucian showed us how you count to three in romanian (anyone who has seen Inglorious Basterds will get it ;)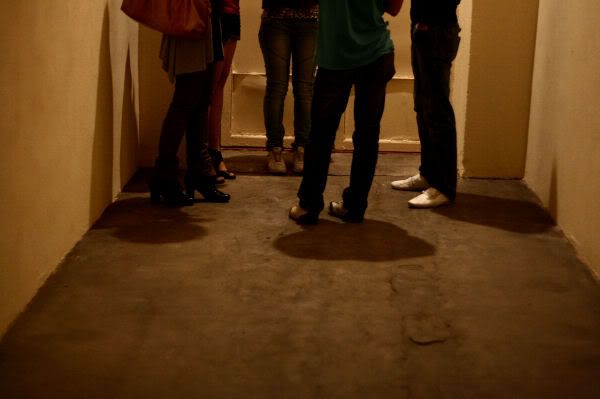 The night was a success. But that was expected with such fenomenal movies!
*
Wednesday 30th
:
Twitter movie night. The movie was
Gamer
, staring Gerard Butler and Michael C. Hall. It wasn't great and it was like watching the world through the eyes of an epileptic cameraman but I guess it could have been worse :P
Video review
here
via
Olix
(sorry, only in Romanian :P)
After, the party continued at my house where wine was drunk and fun was made :)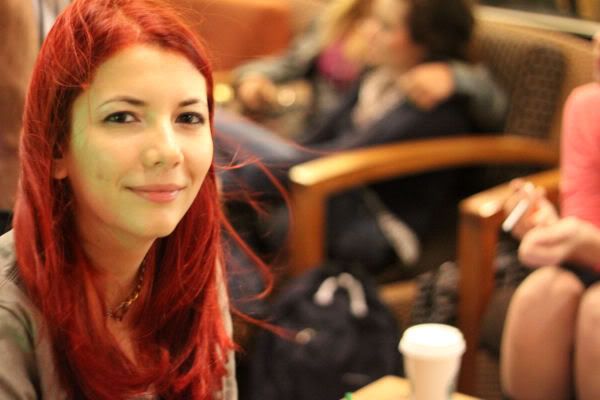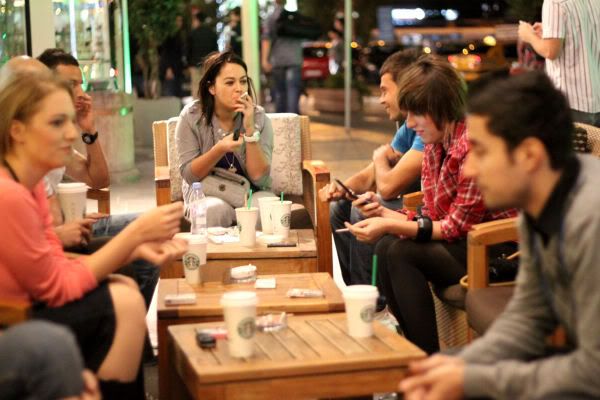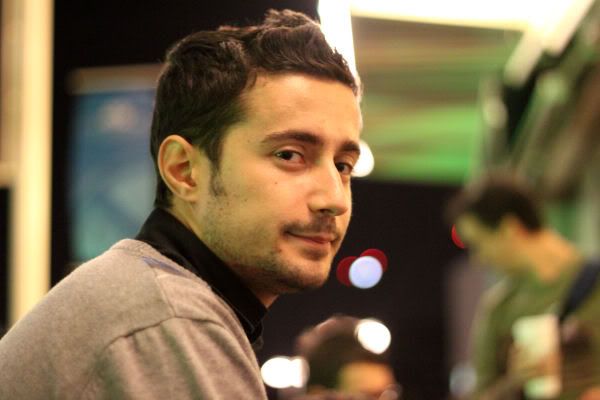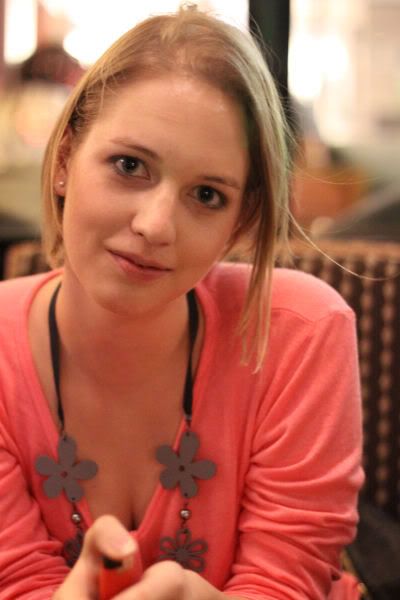 Thursday 1st:
Morning spent helping renovating a house while wearing heels. That was a very fun experience!
Evening spent playing Wii. Got my ass kicked at tennis by Rox (but she rocked all games) and then lost my chance at Tennis World Dominance by dirty cheaters who cheat (they know who theya are!!)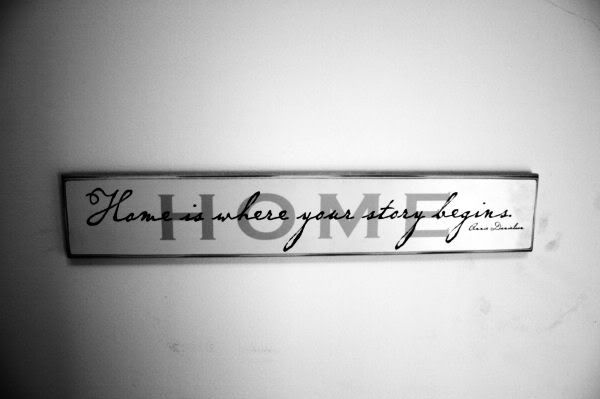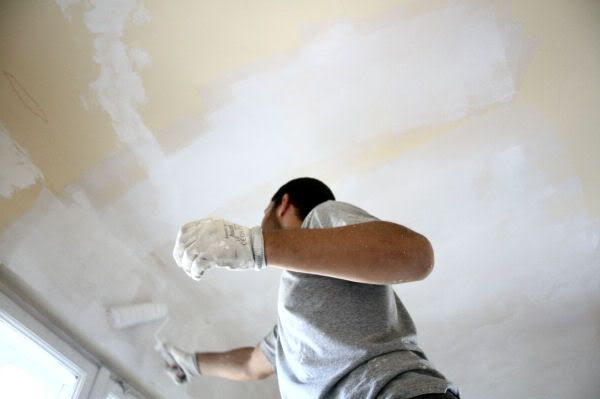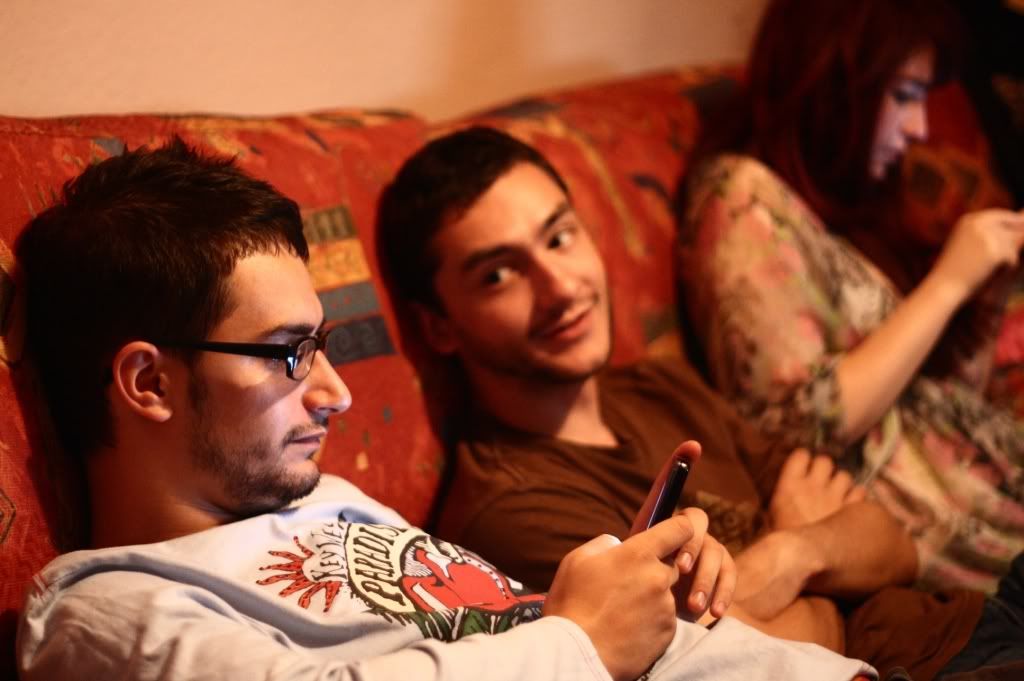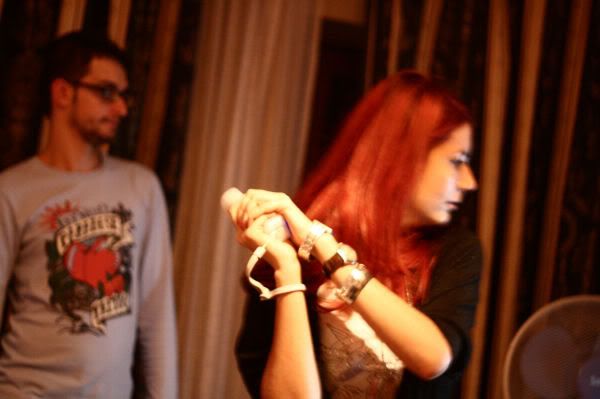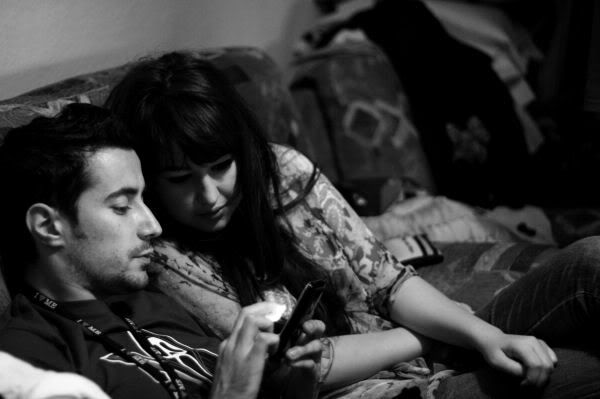 This was just before we let. Needless to say I was slightly sleepy!
Friday 2nd:
Bar hopping, pancakes and rain.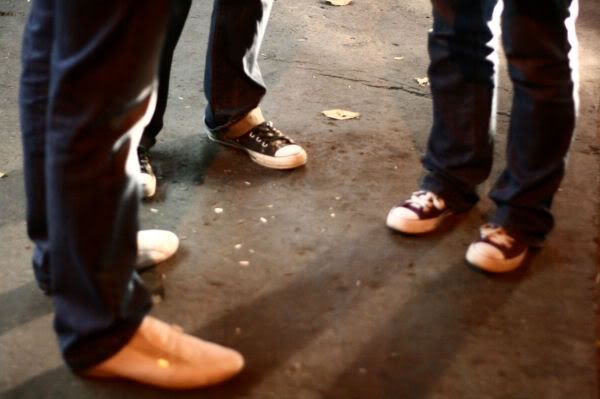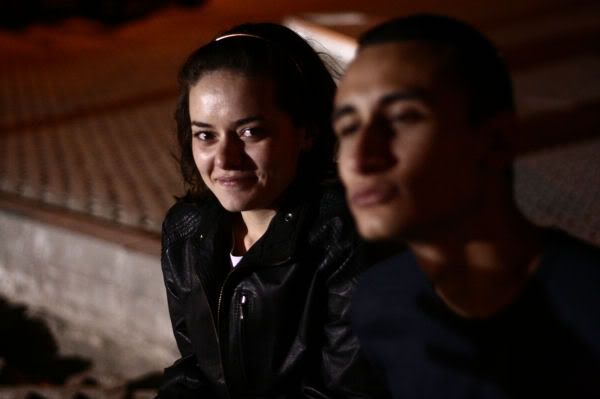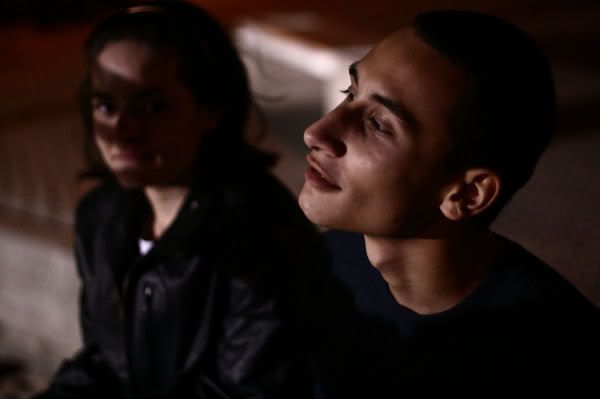 David and Corina, loving the camera!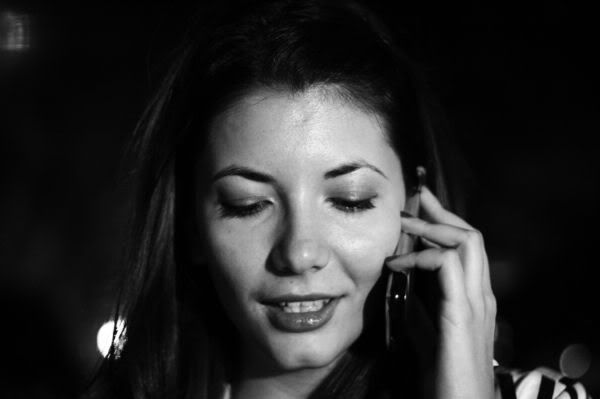 Got to wear my Guess shoes. Be it rain or sleep, high heels are always gonna be stuck on my feet :))
*
Song of the Day:
The Subways - Rock`N`Roll Queen